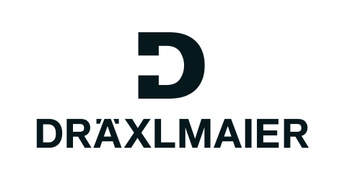 Planning Process and Equipment Engineer
Career level
Middle (2-5 years), Senior (5-10 years)
Employment type
Full time
DRÄXLMAIER Group is a globally operating family-owned company, with its headquarters in Vilsbiburg, Germany. Since it was founded in, the company has developed and manufactured modern wiring harness systems, exclusive interiors and central electrical and electronic components, with a clear focus on the premium automotive segment. Numbering about 70 thousand employees, DRÄXLMAIER Group is one of the top 100 automotive suppliers in the world. With our automotive expertise, we contribute toward making cars safer, more comfortable and more energy-efficient in the future.
We are looking for a Planning Process and Equipment Engineer , for our plant in Timisoara.
Responsibilities:
Ensure planning, procurement, commissioning, parameterizing and clocking of the assembly lines in accordance with the requirements and in compliance with the project targets;
Evaluate overall planning with regards to feasibility and risks and work out alternative concepts and discuss with and agree on with the business domain project manager for Production;
Participate in the product FMEA and compile the process FMEA;
Compile requirement specifications for the procurement of production equipment in cooperation with the necessary specialized units;
Negotiations with the internal and external suppliers with regards to engineering, deadlines, contents as per agreement with Production, Application Engineering and Purchasing;
Issue construction releases, delivery releases for internal and external suppliers in compliance with the requirement specification requirements with Production, Application Engineering and Purchasing;
Validate the production equipment and specified characteristics with the help of statistical methods, . MFU, PFU, in compliance with the specifications;
Carry out production equipment inspections and transfers for internal and external suppliers in compliance with the requirement specification specifications in cooperation with Production, Application Engineering and Purchasing.
Requirements:
Degree in Mechanical Engineering/Production Technology / Industrial Engineering or comparable training (technician or master);
Professional experience in a producing company desired;
MS- Office;
Advanced knowledge of German;
Prepared to make business trips including sojourns abroad;
Target orientation, Integral process-oriented thinking; Ability to work in a team, Communication skills, Project management competence.
Benefits:
Initial training;
Career advancement opportunities;
International work environment.
If you are interested to learn, if you are a trustful and responsible person, if you want to be part of a dynamic team in a multinational environment, please send your CV through our website.
All candidates that fit the profile will be contacted in maximum 3 week. By sending your personal data through electronic mail to any e-mail address of the DRÄXLMAIER Group, through social media platforms (Facebook, LinkedIn or by applying through an on-line job platform, you agree expressly and unequivocally that such data to be processed by DRÄXLMAIER Group companies.