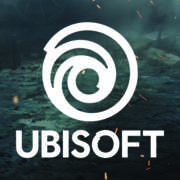 Physical Security Specialist
Career level
Entry (0-2 years), Middle (2-5 years)
Please apply with a resume in English. Thank you!
The Physical Security Specialist works in coordination with all local services teams, management, and other security relays to ensure the safety of persons and physical
Based in Bucharest, the main mandate of the physical security specialist in this position will be to oversee the proper implementation of physical security controls in all offices in the region.
Mission
Participate in the development of the global physical security strategy and oversee its implementation:

Define requirements & priorities;
Perform necessary activities in collaboration with the rest of the team

Participate in a physical security assessments program:

Plan assessments with studios management based on priority;
Perform on-site and remote physical security assessments and provide results and recommendations;
Plan corrections measures and mitigation with the studio management or its delegate;
Oversee the implementation of the mitigation and offer support when needed.

Create and maintain physical security policies and standards;
Provide physical security requirements for internal and external local events;
Create and provide operational procedures & documentation;
Perform infrastructure analysis for new projects:

Create reports of analysis and requirements;
Analyse solutions and validate products choices;
Plan budgetary needs;

Perform evaluations of requirements to laws and regulations regarding safety and physical security;
Act as subject matter expert during major physical incidents and follow up to ensure proper corrective actions;
Implement security best practices and global policies impacting the safety of persons and security of physical assets
Oversee physical security controls implementations and ensure proper follow-ups to certify integrations based on approved criteria;
Relevant experience
5+ years in technical hands-on on at least one of the following topics: Physical access controls, video surveillance, physical intrusion mitigation;
2+ years hands-on experience in physical security implementations;
2+ years in information security field or relevant experience;
Experience in datacenter security (ISAE 3402)
Knowledge:
English language is required (oral/written)
French language is an asset
Interest and basic knowledge of the main sectors of IT security (processes and technologies)
Knowledge of the Building Code is an asset
Knowledge of the Genetec and the Entrapass Software is an asset
Basic knowledge of computer networking is an asset
Education:
Technical IT certification is an asset;
Security certification in security is an asset;
ASIS PSP or equivalent certification an asset.
Skills:
Excellent organization skills
Ability to interact with representatives from different cultures
Ability to make quick decisions in a changing environment and to be innovative
Methodic and result-oriented
Ability to write clear and concise documentation
Proactive
We have salaries to motivate you, bonuses for your performances, medical services to keep you safe and sound, meal tickets to use them wherever you want and free access to relaxing and fitness room.
But most of all, we guarantee you'll enjoy our atmosphere and working environment.
Please apply with a resume in English