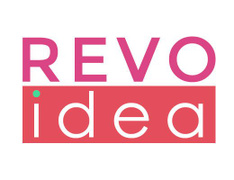 PHP Developer
Career level
Entry (0-2 years), Middle (2-5 years)
Employment type
Full time
Spoken languages
English - Medium
* all languages are compulsory
WHY JOIN THE TEAM?
You will be able to evolve in a healthy and supportive environment.
You will be continuously challenged.
QUALIFICATIONS:
- Experience with PHP, MySQL, cross-browser development, HTML/CSS, JavaScript, jQuery, AJAX, XML and responsive web design;
- Basic or advanced knowledge of open-source platforms (WordPress, PrestaShop, Drupal, Magento, etc.) or PHP frameworks is a plus;
- Passionate and innovative, thinking out of the box when needed;
- Communication skills and ability to integrate quickly in a team;
- Analytical and organizational skills are essential;
- Proficiency in technical English and documentation skills;
- Open to new technologies.
RESPONSIBILITIES:
- Develop new features for existing projects;
- Write "clean", well organized and commented code;
- Troubleshoot, test, maintain and support the existing applications and databases to ensure strong optimization and functionality.
- Respect the time frames of each project or task.
BENEFITS:
- Motivating salary;
- Work from home or office;
- Accessible office location through all types of transport (metro, tram, bus - "Dimitrie Leonida" area);
- Increase the knowledge by working in an experienced and professional environment, based on respect, trust and most important communication.

ABOUT THE COMPANY:
Full-service web agency, ready to provide custom solutions in IT field. The company is focused on delivering high quality services for customers all over the world.