Job details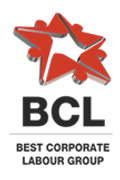 Career level
Middle (2-5 years), Senior (5-10 years)
Employment type
Full time
Spoken languages
English
- Advanced
* all languages are compulsory
Requirements:
· University graduated;
· 2+ years of successful experience in a similar position;
· PA / Secretary training / minimum 2 years in a similar role can be an advantage;
· Experience working in a complex business environment would be an advantage;
· Excellent written and spoken English is mandatory;
· Advanced user of Microsoft Office - advanced use of Excel
· Experience with ERP/SAP is an advantage;
Key competencies include:
· The ability to organize (schedules, documents, information, people) and be efficient;
· The ability to summarize information into sound, logical, complete documents;
· Great interpersonal skills the ability to work with people of different backgrounds and cultures;
· Excellent communication skills verbal and written;
· Proven history of follow-up, bring and keep things in order;
· Problem-solving skills, exigent with self, trustworthy, reliable and discreet;
· Energy, self-drive, enthusiasm.
Responsibilities:
· Produce documents, brief papers, reports, translations and presentations;
· Manage and fill of data and information; organize documents (. contact details, contracts, minutes, reports etc.)
· Maintain an efficient communication flow between all company's departments;
· Meet and greet visitors at all levels of seniority, liaise with clients, suppliers and staff;
· Arrange travel, pick-ups, visas and accommodation for the managers and for foreign visitors;
· Deal with incoming correspondence, corresponding / communicating information on behalf of the manager;
· Screen phone calls, enquiries and requests, and handle them when and as appropriate;
· Organize and maintain diaries, make appointments, manage schedules and agendas, if required; prioritize, handle overlaps / changes etc.;
· Make appointments at senior level with existing and potential customers / partners etc., whenever required;
· Organize and attend meetings, ensure participants are well informed;
· Take meeting minutes; ensure actions are implemented and followed-up;
· Organize internal and, occasionally, external events.