Job details
INACTIVE AD:
The employer is not currently actively recruiting for this position, but you can apply for the ad.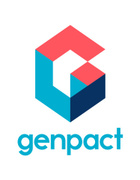 Performance Marketing Analyst
Looking for Premium Talent
Career level
Middle (2-5 years), Senior (5-10 years)
Employment type
Full time
What will your job be about?
Genpact Marketing has invested heavily in developing our marketing analytics capability, using technology to help create a connected view across all our activity at a global level, so we can continue to improve our impact.
The successful candidate will join a growing team that's helping us to optimize our Marketing model. You will get hands on with our marketing performance data and visualization tool (DOMO) to help us understand how programs, campaigns and activities are performing. This role will surface insights, develop and validate hypothesis, and uncover takeaways which can be embedded in our design principles for the future.
This role will collaborate with various internal partners across the marketing team, and the analysis they provide will be used to power data-driven decision-making related to how, where and when we invest our marketing dollars.
Key responsibilities:
Responsible for providing reporting, insight, and analysis of performance across multiple online and offline marketing channels globally, working in collaboration with marketing operations
Develops channel/tactic-specific analysis of performance (across the campaigns, events, outbound, website, paid media eg search, social, display/programmatic) and provides insight regarding what is and isn't working
Looks at the relative performance of campaigns and channels and surfaces insights which can be applied more broadly at a campaign or program level
Presents relevant insights to key partners, collaborating with marketing campaign managers/program leads to understand why we may be experiencing certain results and/or developing hypothesis
Collaborates with partners to develop A/B and multi-variate tests that can be put into market to validate hypothesis
Analyzes test results to surface insights, and presents results and recommendations to internal partners
Seeks out improvements in our internal reporting and performance monitoring to drive more accuracy, better insights, or more streamlined processes
Supports the development of measurement frameworks and reporting for key programs, campaigns and always-on digital marketing tactics, including setting ROI targets and KPIs that align with Marketing scorecard metrics
Understands the big picture related to how our activity is trending by channel and the overall scorecard impact, and then channel activity relative to each other
Provides insight to support the marketing planning process and investment decisions as required
What skills are we looking for?
We are seeking an experienced B2B marketer that has crafted and executed multi-channel campaigns and/or planned and executed paid media campaigns (required)
The ideal candidate is curious, diligent, and adaptable; capable of both executing sophisticated analysis, making connections between related data sets, developing hypothesis based on performance data to test in market
Analytical skills with the ability to collect, prioritize, analyze, and disseminate significant amounts of information with both attention to detail as well as accuracy
Shown communication skills, with the ability to run multiple partners and present findings and recommendations with confidence
Experience working with and data visualization tools, Domo preferred
Comfortable thinking creatively and articulating reporting/measurement ideas
Superb organization skills with the ability to estimate and supervise effort
Able to work within a team but also willing to make ongoing progress autonomously
Able to prioritize a high number of ongoing projects
Genpact is an Equal Opportunity Employer and considers applicants for all positions without regard to race, color, religion or belief, sex, age, national origin, citizenship status, marital status, military/veteran status, genetic information, sexual orientation, gender identity, physical or mental disability or any other characteristic protected by applicable laws. Genpact is committed to creating a dynamic work environment that values diversity and inclusion, respect and integrity, customer focus, and innovation. For more information, visit. Follow us on Twitter, Facebook, LinkedIn, and YouTube.