Job details
INACTIVE AD:
The employer is not currently actively recruiting for this position, but you can apply for the ad.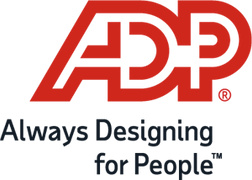 Payroll Specialist with German
Career level
Middle (2-5 years)
Employment type
Full time
Spoken languages
German
- Advanced
, English
- Advanced
* all languages are compulsory
Job Summary:
This role will help ADP's clients to leverage exceptional business solutions, so they can focus on what matters most to them - growing their business.
RESPONSIBILITIES:
Responsible & fully accountable for the payroll & audit function of multiple clients
Responsible for scheduling and running the assigned client payrolls by following standard operating procedures
Maintains complete, accurate and timely client and employee records based on real time requests
Maintains complete and accurate client profile notes as well as processing instructions for each client
Balance respective payrolls based on year end calendar and remit all Third Party Remittances by defined due dates, complete all Year End balancing, filing & respective reporting
Utilize all internal tools & defined processes to ensure optimal productivity, service excellence and make recommendations for best practices to customers
Initiate pre and post production calls with clients
Answer client calls (dedicated clients, as well as other clients)
Work with internal technical support, various production departments and additional ADP Service hubs as needed to identify a resolution.
Provide feedback and suggestions on products, issues, processes and procedures to enhance efficiency and continuous improvement
QUALIFICATIONS REQUIRED:
Perfect mastery of German and English, both orally and in writing,
Mastery of Windows office tools,
Ability to manage data in large numbers and integrate into a team,
Excellent customer service skills
Preferred Payroll background
Education:
Bachelor/certificate, an asset, or equivalent experience in administration/customer service/HR.
$$$$