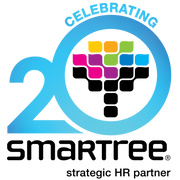 Payroll Analyst
Career level
Middle (2-5 years)
Employment type
Full time
Spoken languages
English - Advanced
Smartree Romania is recruiting a Payroll Analyst for its client, 2Ckeckout (now Verifone), a global provider of payment and commerce solutions.
Responsibilities:
Audits employee pay records and reconciles totals by department, location, country, etc;
Support the ongoing payroll process for Romania entity and/or other entities;
Serves as liaison to employees and with third party payroll vendors to ensure payroll processing accurately reflects company specific pay policies;
Coordinates third party payroll system implementations and upgrades;
Interprets pay policies, (., vacation, disability, workers compensation, union contracts, government regulations, withholding exemptions, etc.) and ensures appropriate amounts/deductions are calculated and applied to the various accounts correctly;
Verifies compliance with country payroll requirements; stays current with changes in the law;
May assist with audits of internal records, stock transactions, tax filings and related documentation;
Documents payroll processes and procedures; may train colleagues within payroll team;
May back up those who perform other European country pay processing;
Centralized payroll files received from the managers and sends it to the payroll provider;
Validate the payroll file and approve the payroll for the payment.
Requirements:
Bachelor of Science Degree in Accounting, Finance, HR or equivalent;
Preferably 2 year of specific payroll experience, Payroll Systems, generating reports, processing payroll;
Very good Excel skills (including v-lookup & pivot table) required;
Technologically sound to integrate data from different systems to create reports;
Fluent English required;
Contract determined period 1 year.
Skills & Ability
Must be detail-oriented and able to handle a high volume of work in a fast-paced dynamic environment;
Ability to multi-task and set priorities;
Driven to satisfy internal and external customers;
Good communication both oral and written;
Team player and be able to work in fast–pace environment, meeting deadline in an accurate and timely manner;
Self-motivated, capable of seeking quality solutions and continuously focusing on process improvements, while keeping the needs of the business in the forefront.
We offer:
Challenging work with multinational environment with a dynamic team;
Unique opportunity for professional growth.
By applying to this job with your CV (resume), you agree with the processing of the personal data in accordance with the regulations concerning the data and privacy protection of all individuals and the free movement of said data. These data are necessary for the recruitment process. For more information, we invite you to visit our policy referring to the confidentiality of the personal data, available on the Smartree website.