Job details
INACTIVE AD:
The employer is not currently actively recruiting for this position, but you can apply for the ad.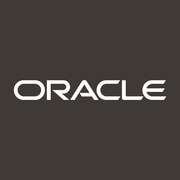 Patching Coordinator - Chinese / early morning
Career level
Middle (2-5 years), Senior (5-10 years)
Employment type
Full time
Spoken languages
English
- Advanced
, Chinese
- Advanced
* all languages are compulsory
Working schedule - 04:00 - 13:00 covering JAPAC
RESPONSIBILITIES:

Collaborate intensively with customers to get their quarterly patching scheduled taking into account the specific requirements for the customer's business and their systems. Making sure all Platinum systems you will be responsible for are on certified software levels. And thus provide comprehensive 7X24 patching, upgrades, and management service on Engineered Systems customer environments to improve availability and performance.


JOB DESCRIPTION:

As a member of the Support organization, your focus is to organize and plan Engineered Systems upgrade, patching and support solutions to the Oracle customer base while serving as an advocate for customer needs. This involves planning, scheduling and performing Oracle Engineered Systems released patches including Oracle RDBMS, CRS and ASM as well as Oracle Enterprise Linux systems. Working with a primary point of contact for customers, you are responsible for facilitating customer upgrades and patching within the customer requested timeframes.

This role requires the Patch Coordinator to understand Customer's system and database architecture and operations, and to provide accurate and timely planning for system and database patching and upgrade tasks. The goal is to achieve the highest possible customer satisfaction. Based upon strategic direction and initiatives, you must be able to deliver tactical results of agreed upon objectives.

The Patch Coordinator gives a "high-touch" support to Platinum customers to ensure a smooth service experience. This is accomplished by:
• serving as the primary non-technical contact for all customer issues
• training customers in the effective use of Oracle support
• managing the delivery of essential services and assessments
• meeting regularly with customers to understand criticality of the customer's systems
• coordinating the resolution of specific customer requests by bringing the proper Oracle resources to bear


JOB REQUIREMENTS:

Have excellent customer service experience, excellent written and oral communication skills, structured organization skills and a thorough knowledge of IT concepts, strategies and methodologies as well as practices is essential. Preferred Qualifications: Bachelor's and Master's degree in Computer Science or Engineering.

QUALIFICATIONS:

• Bachelor's Degree in Information Technology or Computer Science or equivalent work experience
• Experience in multi-tier architecture environment required
• High-level skills in database upgrades and patching and general computer programming and demonstrated experience in database analysis, scoping, data and process mapping
• Fundamental understanding of computer networking, systems and database technologies
• Ability to handle multiple tasks
• Excellent verbal and written English language communications skills
• Candidates must be highly motivated, must have initiative, team-oriented, and able to meet the aggressive schedules required in a fast moving environment
• Experience with OEM, Grid control, RMAN and tape management systems
• Advanced level of Chinese


DESIRED SKILLS / CERTIFICATIONS:

• Oracle RAC, CRS, CellCLI, ASM, RMAN, Data Guard all a plus
• Oracle installation, patch and upgrade within production environments
• Experience with OEM, Grid control, RMAN and tape management systems
• Project Management skills – some
• Any Oracle certifications are a plus
• ITIL certification is a plus


PERSONAL ATTRIBUTES:

• Self driven and result oriented
• Strong customer support and client relation skills
• Effective communication (verbal and written)
• Focus on relationships (internal and external)
• Strong willingness to learn new things and share them with others
• Influencing/negotiating
• Team player
• Customer focused
• Confident and decisive
• Expertise (maintaining professional in own discipline)
• Enthusiasm
• Flexibility
• Organizational skills
• Coaching/knowledge transfer Ability
• Strong Problem solving/analytical skills


WHO SHOULD APPLY?

Customer service people, having 4+ years of experience.
WHAT DOES THE JOB OFFER?

A Unique opportunity and long term career possibilities in different directions.


OVERTIME

The candidate should not expect to have to work overtime on a regular basis, but may be required on an as needed basis. The work hours would need to be flexible as you will have to adhere to each customer's scheduled timeframes.