Job details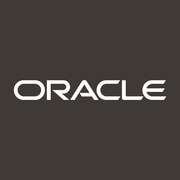 Partner Assistance Specialist-German/French
Career level
Entry (0-2 years), Middle (2-5 years)
Employment type
Full time
Spoken languages
German
- Advanced
, French
- Advanced
, English
- Advanced
FRENCH JOB - CONTRACTOR ROLE - 2 YEAR CONTRACT - WORK SCHEDULE: 8AM - 5PM
GERMAN JOB - PERMANENT ROLE - WORK SCHEDULE: 10AM - 7PM
The primary role of the Partner Assistance team is to assist Oracle Partners in accelerating the Oracle Cloud Growth within the Oracle Partner program, by helping them move faster to the next stage of their Partner lifecycle with Oracle as well as voice their concerns. With the implementation of the Tiers model, we are making sure to streamline and simplify partner engagement by splitting roles and responsibilities amongst Partner Assistance representatives.
Tier 1 Partner Assistance representatives are to assist partners by providing quick and easy to follow instructions, respond to how-to questions, use templates and knowledge articles to guide partners in solving their queries even from first reply.
Tier 2 Subject Matter Experts will be handling partner specific questions pertaining to lifecycle element, perform in depth troubleshooting steps, research and resolve directly with partners including manual processing where required, answer Oracle internal training communication channels.
This role will fill in a Tier 1 Partner Assistance gap in Bucharest day shift, with the required Qualifications below:

- Advanced level of English and German/French is essential
- Embrace and adapt to constant change
- Master complexity (in order to be able to troubleshoot complex partner inquiries)
- Learning agility (ability to use past learning and apply them in a totally new situation and environment, consume available training materials and be conscious of the learning methods that best work for each)
- Collaboration (key for Tier 1 to Tier 2 interaction)
RESPONSIBILITIES:
- Identify partner facing breakdowns in the internal processes related to the Oracle Partner Network; afterwards, recommend corrective actions and help partners move faster to the next stage in their lifecycle within the Oracle Partner Network
- Be there when Oracle partners need the 1:1 interaction, for a complete partner experience (digital and human)
- Help partners embrace the Oracle Partner Program by replying to their questions fast and efficient
- Handle inbound queries from existing Oracle partners in a 24/5 Follow The Sun model and with a 4h SLA
- Understand the Partner desired outcome and perform basic troubleshooting (as defined by internal regulations) by mastering the Partner Go To Market models and specific steps that apply to each partner lifecycle
- Provide solution for the Partner simple inquiry and close or gather more details, engage appropriate team to resolve (if needed) and escalate to direct manager if inquiry resolution takes more than 48 hrs.
- Provide time to resolution to Partner for each inquiry, if available and assist partner until full resolution and close
- Ensure a Partner satisfaction survey > 90% for each solved inquiry, through Process & Troubleshooting knowledge, by taking full ownership, courtesy, customer orientation and needed language skills