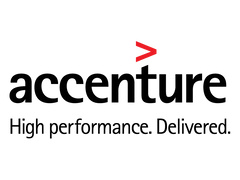 Client Advisor with German in Brasov - Part time
Career level
Entry (0-2 years), Middle (2-5 years)
Employment type
Full time
Spoken languages
German, English
Hiring candidates willing to relocate
Yes
Are you fluent in German and you would like to start a career in one of the largest organizations in the world?

What are we looking for?

• Student or young graduate
• Very good knowledge of German (min B2) and English (B1/B2)
• Good knowledge of Microsoft Office (Word, Excel, Outlook)
• Communication & interpersonal skills
• Team player

Working schedule: 4/6 h per day
Contract: unlimited (preferably) or at least 1 year

This will be your future team:

You will become a part of a large group of interesting and open-minded people with diverse backgrounds and experience.

Our Accenture world is full of changes and new things, so we are always ready to support our colleagues when needed – our open office space makes this communication much easier and efficient. We need to be able to adapt to unexpected situations, which can be a challenge… Yet, it is precisely this adaptability that gives us an opportunity to develop and makes our life here more exciting!

This will be your future role:
Handles all incoming calls and emails from the client business, suppliers and internal teams in relation with accounting or procurement operations;
Answers to the client's or supplier´s requirements in a professional manner by demonstrating and using of professional knowledge;
Creates and maintain partnerships between customer service and external as well as internal customers in order to keep stable customer base.

WE OFFER:

• Competitive salary and Wide range of benefits including transportation allowance , medical subscription or gym , only to mention a few;
• A supportive environment and a truly global multicultural platform;
• Direct communication: opportunities to interface regularly with Accenture leadership;
• Expanded roles: depending on your need to develop and past performance , you will not only be involved in your day to day activities , but also take on additional roles such as trainer , subject matter expert , service excellence focal point or career ambassador;
• Superior training delivered in classroom or virtually and access to a mountain of knowledge;
• Flexible Approach at work with the right work life balance where fun and extra work activities such as sport or CSR initiatives are part of our regular day to day life.
Online interview
Please rate your German skills, on a scale from 0 to 3 where 0= N/A; 1=Basic; 2= Conversational; 3= Fluent
Please rate your English skills, on a scale from 0 to 3 where 0= N/A; 1=Basic; 2= Conversational; 3= Fluent
What are your salary expectations?