Job details
INACTIVE AD:
The employer is not currently actively recruiting for this position, but you can apply for the ad.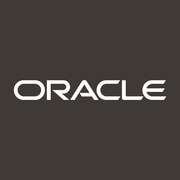 Career level
Middle (2-5 years), Senior (5-10 years)
Employment type
Full time
Spoken languages
English
- Advanced
* all languages are compulsory
The OTBI Analyst is responsible for supporting Oracle Sales and Partner Academy by managing administrative reporting in Oracle Learning Cloud. We are looking for a data enthusiast who is passionate about data analytics, data visualization & learning to join us as we take on our internal OracleOracle Story and the move to the Cloud.
The successful candidate will manage the reporting build and maintenance for our Oracle Cloud Learning implementation. The individual is a subject matter expert in OTBI (Oracle Transactional Business Intelligence) across multiple Oracle Cloud HCM modules.
As a member of the Oracle Sales and Partner Academy Learning Operations team, the successful candidate will serve as the reporting expert and liaison for our Organization.
The individual must demonstrate exceptional leadership skills when advising stakeholders in the use of OTBI. The individual must have the trust of others and the ability to effectively communicate welcomed and unwelcomed news harmoniously.
You will:
Support OSPA's administrative reporting requirements by writing and creating OTBI analysis reports and dashboards
Work with OSPA Learning Operations Leadership to refine OTBI Reporting & Analysis requirements
Perform HCM Data Loader tasks for various business objects, as needed
Develop HCM Extracts and BI Reports as needed
Leverage Oracle tools such as Fast Formulas, HDL, HCM Extracts, Atom Feeds, REST APIs along with OIC to create inbound/outbound interfaces; load/export data; and create reports as necessary using BI Publisher and OTBI
Execute ad-hoc reporting to support global & regional requests
Expert on data quality and partner with content owners / system owners on data quality problems and solutions.
Process data respecting security and privacy policy and law.
Manage the OTBI reporting environment, including data sources, security, and metadata.
Technical expertise and execution of data transformation and data cleansing
Troubleshooting reporting and data issues / bugs
Train end users on dashboards and reports
Qualifications
BS in computer science or related field
Minimum 5 years of experience in the field of computer science / data analyst
Ability to analyze existing tools and databases and provide software solution recommendations
Strong business acumen and experience working cross-functionally and understanding of key business process and systems workflows.
Oracle OTBI/BI Publisher
Demonstrated experience in handling large data sets and relational databases.
Understanding of metadata standards
Experience in methodologies and processes for managing large-scale databases.
Experience working with SDKs/ APIs
Experience working with Agile development frameworks
Strong written and verbal communication skills.
Flexible work times to enable working with team members in other time zones (early and/or late conferences)
Knowledge of Oracle HCM security roles needed to perform various business user, functional and technical tasks
Strong analytical and troubleshooting skills