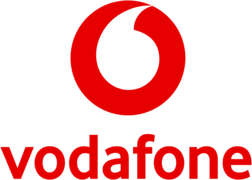 Order & Cost Management Analyst- Spanish/ French
Part of Vodafone Group, Vodafone Shared Services Romania is a center of excellence offering Technology, Customer Service, Fraud and Security Services to Vodafone clients from several markets around the world.
We've opened for business in Romania in 2014 and we have ambitious plans for growth. We have reached 800 colleagues and counting.
Vodafone Shared Services Romania is a welcoming place for everyone as we pride ourselves with offering genuine Global Experience.

Your day to day:

• Responsible for the tracking and delivery of all Global fixed line deliveries
• Daily and weekly reporting updates within the relevant systems, ordering of the required circuits and equipment for the delivery of the services, responsible to co-ordinate with 3rd party suppliers the installation of services and handover towards the customer and internal assure teams.
• Responsible to ensure that all systems are updated and thus enable the kick-off of billing towards the customer.
• Technical knowledge of the network and service provided is essential, activation of services with 3rd party engineers and Vodafone dedicated engineers. Technical troubleshooting, router installations and circuit testing before handover to the customers are among the activities performed.

With these activities you will have a great impact on our business:

• Raising of official orders towards international suppliers and ensuring that the created Purchase orders are correct for billing/invoicing purposes
• Systems/data consolidation across the provisioning systems
• Alignment with the delivery business rules for system updates and communication
• Technical checks at delivery stage
• Proactive communication towards internal stakeholders including Customer Delivery Managers for Major Deals.

With these skills you are a great candidate:

• Proficient use of MS office suite
• Fluency in Spanish
• Business or equivalent qualifications desirable
• At least two years experience in technical or service role
• Working in a telecommunications or similar environment
• Technical understanding of telecommunication networking environment, systems and products
• Working with different cultures and teams within and outside the business


And it would be nice to have experience in one or more of these technologies/fields:

• Excellent communication skills both written and verbal, as a must in English and further languages required
• Excellent organisational skills
• Ability to plan ahead and organise own workload within own responsibilities
• Ability to adjust to work load peaks that can occur in an aggressive sales environment
• Autonomous problem analysis and decision making to achieve a creative approach to issue resolution

Sounds like the perfect job? We've got even more to offer:

• Work from Home – You can get to work remotely from anywhere you choose!
• Medical and dental services
• Life insurance
• Dedicated employee phone subscription
• Special discounts for gyms and retailers
• Annual Company Bonus
• Ongoing Education – we continuously invest in you to ensure you have everything needed to excel on the job and enhance your skills
• You get to work with tried and trusted web-technology
• Getting in on the ground floor of an technology changing company
• Flexible Vacation – Take time off when you need it, we trust you


We're at our best when you're at yours
Vodafone
Power to you

***NOTE:
We thank all those who apply; however, only those selected for further consideration in the selection process will be contacted.
We are welcoming all applications from the persons who have the legal right to work in Romania.