Job details
INACTIVE AD:
The employer is not currently actively recruiting for this position, but you can apply for the ad.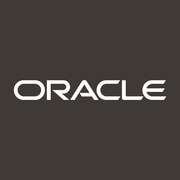 Technical Support Engineer-EBS Financials
Career level
Middle (2-5 years), Senior (5-10 years)
Employment type
Full time
Spoken languages
English
- Advanced
* all languages are compulsory
The position is for a Technical Support Professional person with a functional background in Financials. Reports to an Oracle Customer Support Manager. Candidates should have a good understanding of Oracle EBS or other ERP Financial Software knowledge.

Experience in the accounting lifecycle with knowledge of common enterprise structures setup, journal processing, financial reporting, interfaces, period close processes and activities and Financial Reporting Workspace are highly desired. Support or consulting experience with Oracle Financials or other ERP Financial solution are preferred.

Responsible for providing excellence in customer service support, track-incidence, diagnosis, replication, troubleshooting, resolution of complicated and critical cases, to create re-usable knowledge content, to create and use automation systems and participate to line of business projects. The focus of this position is to provide Customer Service on a technical and functional level and to ultimately drive complete and total resolution of each service incident.


Functional/Technical Knowledge & Skills
Excellent analytical and problem solving skills
Strong understanding of ERP product(s), specifically Financials
EBS Financials experience preferred for EBS General Ledger, Accounts Payables, Accounts Receivables, Oracle Projects and Fixed Assets or related ERP Financial Solutions for the same areas
Evidence of Functional/Technical background in Financials product area for configuration, solving errors, data corruptions, reports reconciliation and performance issues
Technical skills in any of the following are desirable: RDBMS, SQL, PL SQL, XML, Java, J2EE and Oracle ADF, SOA and Web Services
Understanding of structured SQL statements and how they are executed in the RDBMS (SQL/ PLSQL)
Proven multicultural experience in handling difficult situations
Ability to read and decipher software Log and Trace files, Web Server Optimization, Server configuration as well as the ability to act upon the finding to determine a problem resolution.