Job details
INACTIVE AD:
The employer is not currently actively recruiting for this position, but you can apply for the ad.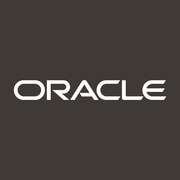 Career level
Middle (2-5 years)
Employment type
Full time
Monthly net salary
1500 - 1600 €
Our Team
Advanced Customer Services (ACS) is looking for experienced Oracle Apex expert with hands on experience in PL/SQL and JAVA development, as well as good knowledge and experience with WebLogic Server and Oracle database and relational data modelling.
These engineers will join Middleware Global Expertise Center a team that centrally delivers proactive and reactive services for any country across the world.
ACS is an organization providing tailored mission critical support services for the full Oracle Product Stack. ACS understands the customer's needs and helps them to increase availability, improve performance, mitigate risk, and save cost.
Your Opportunity
We are looking for flexible and open-minded experts, able to work with different technologies, and address complex architectures, on premises, cloud, or Hybrid environments. We look for engineers who can quickly learn and who are willing to work with new and innovative products and solutions, and who are capable to interact and collaborate with people in different teams globally to always provide the best-tailored solution to Oracle customers.
ACS offers a professional context where engineers can develop themselves constantly and where they can always be in touch with the most innovative technologies both in on-prem and in cloud environments.
Your Qualifications
At least 3 years of Oracle PL/SQL or APEX experience.
Able to partner with Database and Middleware Administrators to achieve great application performance
Experience with Oracle Database and relational data modelling.
Experience to design, develop, deploy, test, and troubleshoot new applications using APEX 5 and 18 and ORDS 18+
Experience using CSS, JavaScript and JSON
Experience to design Pages with different Interfaces (Classic, interactive, interactive Grid reports, components, Charts, Templates, Graphs&dashboard).
Experience using dynamic actions, pages process, application process, utl_smtp, utl_mail load data from excel, text, call procedure, packages from database and SSO Authentication
Experience using different Oracle APEX APIs like APEX_APPLICATION, APEX_MAIL, APEX_UTIL, APEX_ITEM, APEX_PLSQL_JOB, and also JavaScript based APIs
Experience with ORDS Restful Services.
Experience using Jasper Report & Oracle BI Publisher reporting tools to make system reports.
Able to communicate with Clients, Project Managers for Business Requirements collection and able to develop the technical specification document.
About products where candidates must demonstrate knowledge, below you have the list.
WebLogic Server (Installation, configuration, troubleshooting, tunning…)
Oracle HTTP Server
Oracle Apex
ORDS
Forms&Reports will be considered a plus
SOA, OSB, Webcenter development will be considered a plus
Our Ideal Candidate
In addition to the technical capabilities, our ideal candidate is a person who could:
Deliver high quality technical results to ACS Customers;
Understand customer requirements and based on own skills and experience, being able to design the proper architecture using the most appropriate products and design a technical plan to integrate them and implement the technical solution.
Analyze, troubleshoot and solve whenever feasible, the issues the customer may face using Oracle products.
Identify required/recommended actions on Customer systems as main output of service delivery, based on own knowledge and experience.
Escalate at the right time customer issues to Technical Account Manager where relevant.
Ensure adherence to internal methodology, tools and quality standards.
Actively participate on Services development.
Actively collaborate with other engineers in the team or in other teams, to share knowledge, experiences, and others, which can benefit ACS Business results.
Additional Requirements
University Degree
Excellent communication and technical documentation writing skills
Development background will be valued
Fluent English (other additional languages like Spanish and German will be also valued)
Availability to travel and work onsite at customers by not less than 50%
Availability to work 24x7