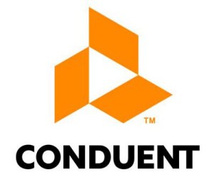 Every journey starts with a step. Join us!
Spoken languages
German, English, French, Italian, Spanish, Russian

Opportunities in HR, Learning, Reporting, Project Management and many more
As one of the largest business process companies in the world, Conduent manages mission-critical digital interactions at massive scale – helping some of the most well-known brands and governments stay ahead of rapidly evolving expectations.
We offer a dynamic environment, solid benefits, and collaborative culture that lets you map your own future. Here you'll be a hero to people around the world when they need it most.