Job details
INACTIVE AD:
The employer is not currently actively recruiting for this position, but you can apply for the ad.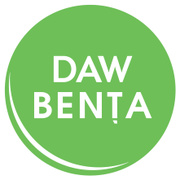 Operatori/ reglori producţie
Career level
Entry (0-2 years), Middle (2-5 years), Senior (5-10 years)
Employment type
Full time
Angajăm persoane dornice să se califice în domeniul fabricării vopselelor şi tencuielilor în cadrul fabricii noastre de producţie vopsele.

Cerinţe:
Studii medii ( şcoală profesională sau liceu).
Experienţă în producţie de minim 1 an.
Capacitate de concentrare, atenţie concentrată, îndemânare, viteză de reacţie, precizie în execuţie, acuitate vizuală, înţelegere verbală tehnică.
Seriozitate, onestitate, perseverenţă, hărnicie, organizare în activitate.
Spirit de echipă şi de colaborare.
Se oferă:
Salarizare atractivă.
Program scurt în zilele de vineri.
Tichete de masă.
Decontarea transportului la şi de la serviciu.
Concediu anual de 21 de zile lucrătoare şi zile libere plătite în vacanţa de sărbători (decembrie – ianuarie).

DAW BENȚA ROMÂNIA .
Partener al Grupului DAW Germania
CAPAROL, CAPATECT, DISBON, ALPINA