Job details
INACTIVE AD:
The employer is not currently actively recruiting for this position, but you can apply for the ad.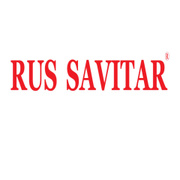 Career level
No experience, Entry (0-2 years), Middle (2-5 years), Senior (5-10 years)
Employment type
Full time
Rus Savitar SA angajeaza Operatori Productie

Iti doresti un loc de munca stabil in cadrul celei mai mari companii producatoare de mobilier din tara?
Ai experienta in aria de productie si disponibilitate de lucru in schimburi?
Ai cunostinte de desen tehnic dar nu ai experienta? Vino cu motivatia, de restul ne ocupam noi!

Iti oferim :

- Conditii de lucru moderne si colegi super faini;
- Pachet salarial atractiv platit la timp, corelat cu experienta in domeniu;
- Tichete de masa in valoare de 20 lei;
- Prime de sarbatori;
- Diverse sporuri in functie de performanta;
- Transport asigurat;
- Analize medicale gratuite;
- Asigurare de sanatate privata;

Descrierea firmei:

Povestea noastra începe in urma cu mai bine de 20 de ani. Compania Rus Savitar a facut primii pasi în domeniul mobilierului autohton în, ca retailer. De atunci, am construit propriile fabrici, am dat startul productiei de serie, devenind astazi unul dintre cei mai mari producatori si dealeri de mobilier din PAL si tapiterii din tara.

Deoarece ne doream sa fim cât mai aproape de oameni, am inceput in 2009 construirea unei retele nationale de magazine – Casa Rusu, o punte de legatura intre sistemul de productie si clientii nostri. Astazi, numarul acestora se apropie de 20.

Pe viitor ne propunem sa extindem reteaua de magazine in cat mai multe orase ale tarii, sa dezvoltam tehnologia deja existenta pentru a creste capacitatea de productie si sa realizam cat mai multe colectii noi de mobilier pentru a veni in intampinarea nevoilor diverse de amenajare ale clientilor nostri.