Job details
INACTIVE AD:
The employer is not currently actively recruiting for this position, but you can apply for the ad.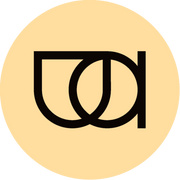 Operations and Marketing Assistant
Career level
No experience, Entry (0-2 years)
Employment type
Full time
What we're looking for:
Operations & marketing assistant with a passion for content creation and research. This is an entry-level position where you are thrown in the workflow straight away and you have to be able to navigate whatever comes your way. We're looking for:
- Excellent time management skills and ability to multi-task and prioritize work
- Attention to detail
- Hard worker
- Proactivity
- Excellent communication and interpersonal skills
- Strong moral values and discipline
- Passion for education
Responsibilities:
- Invoicing, responding to client emails, contracts and other administrative work
- Scheduling meetings and courses
- Troubleshoot customer problems
- Conducting marketing research calls
- Assist the marketing team in managing the internal database
- Support the team in executing social media campaigns (stories/images/video) and implementing
marketing strategies in various mediums
- Assist with community engagement (emails, app stores reviews, groups)
- Take on further responsibility given your strengths.
Why would you take the plunge?
- Because you are independent and autonomous
- Because you want to feel inspired daily and be part of a team of diverse, quirky, high-performing
and ambitious individuals
- Because you have a high appetite for risk and testing your ideas in the real market
- Because you recognize a unique opportunity to join excellence when it knocks on your door