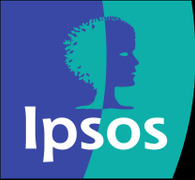 Online Junior Project Coordinator (NA program)
Career level
Entry (0-2 years)
This position is a great chance to work in a very dynamic environment, bringing new daily challenges and also multiple unique learning opportunities for potential candidates

Required Experience and Skills

University studies (Economics, Marketing, Sociology is an advantage)
Minimum 1 year work experience (experience in Marketing Research/Client Customer Services is a plus)
Good knowledge of Microsoft Office (Excel)
English (advanced level)
Attention to details
Affinity to work with numbers


Key responsabilities

Set-up online marketing research projects in internal applications
Process client supplied databases
Work with the external vendors for building and ordering the necessary database
Monitor the field performance indicators in order to ensure timely project completion and correctly decide on additional resources

We offer

An attractive compensation package according to experience and performance;
Flexible working environment within a dynamic team and supportive team;
Continuous learning environment and professional development programs including access to a world-wide network of professional resources
Paid subscription for medical services, meal tickets.
Taxi vouchers for night shift program

Working hours: 16:00- 1:00 , Monday-Friday

Ipsos Interactive Services (IIS) is a world expert in Online Market Research.
The company is part of the Ipsos Group and its growing business is supported by a global team of over 800 people, in Europe and North America, acting in fields such as advertising and marketing research, project management, web programming, data analysis, sampling and statistics. At IIS we are not looking to fill jobs, but to partner with our people. We value team accomplishments and we believe in leaders who set good examples. We encourage and reward individual initiative, innovation and creativity. These values are based on our diverse cultural backgrounds, helping us to be responsive, client-focused and flexible.
Visit us on for an overview of our business and key people.
Online interview
Are you willing to work on the night shift (16:00-1:00)?