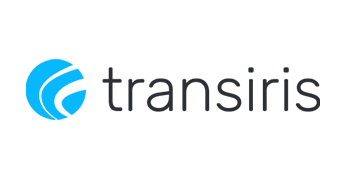 Administrative Officer
Summary

Transiris is a global consultancy with headquarters in Silicon Valley (California, US) that provides expertise in the areas of Marketing Automation and Digital Marketing. We are looking to add talented and enthusiastic candidates to our growing international team!

We currently have an opening for a full-time Administrative Officer to join our talented team. The Administrative Officer will take care of our offices and will manage the relation with our suppliers.

Administrative Officer Responsibilities Overview
Take care of the offices in Romania: oversee work performed by handymen and janitorial services; keep track of inventory; plan interior decorations; manage office supplies; anage our company real estates (Romania and abroad); renew leases; negotiate contracts with suppliers;
Maintain the relationship with our suppliers worldwide; ensure that we are offered the best rates;
Manage the relations with Romanian authorities regarding different types of authorizations (Trade Register, Work Security, Municipality, etc.).
Assist with travel management by coordinating trips for our employees (including flights, rental, cars, etc.); ensure that loyalty programs are being used for maximum value.
Requirements

• Advanced level of English;
• Excellent written and verbal communication.
• 1+ years of experience as an Office Manager, Facility Manager, or a similar role.
• Strong attention to detail, analytical thinking, and the ability to multi-task and prioritize tasks.
• A problem-solving attitude, even when presented with unfamiliar or complex problems.
• Can be relied on to consistently get things done efficiently and in a timely manner.
• Has a positive attitude and helps to maintain a great environment for Transiris employees.
• Experience with full MS Office Suite desired.

This is a full-time position with a competitive compensation; salary is dependent upon prior experience and applicable skills. There is a huge potential for growth and increased compensation for the successful employee.

This position includes a benefits package, a flexible schedule, and remote work. More importantly, you'll be a part of helping to shape the success of an innovative and rapidly growing international company.

If this sounds like the perfect fit for you, apply today!