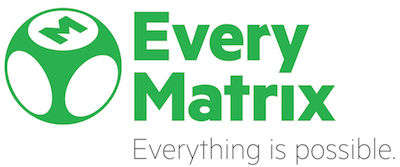 Office Management Coordinator
Career level
Senior (5-10 years), Entry (0-2 years), Middle (2-5 years), Executive (>10 years)
Got a head full of ideas?
Good.
We are looking for a bright, responsible and very well organizedffice Management Coordinatoro join our ranks!
The successful candidate will be responsible for all office management activities in all EveryMatrix Offices worldwide.
Responsibilities:
Leading the Admin team and coordinating all office management activities in all EveryMatrix Offices worldwide;
Approving Admin related expenses for all offices within Continia and carefully monitoring and regulating the Admin budget for all offices;
Coordinating admin expense budgets and budget forecasts for all EveryMatrix offices;
Responsible with managing the travel initiatives of the company's employees: plane tickets and accommodation for incoming and outgoing people across all our offices;
Managing company documents like warranties for objects from the Bucharest office;
In charge of the relationship / contracts with various suppliers for Admin related needs (caterers, cleaning, courier, etc);
Keeping excellent records of all admin purchases across offices;
In charge of creating the monthly acquisition / repairs list and costs for the Bucharest office;
Maintaining a close relationship with each Office Manager in each office and provide assistance when needed;
Coordinating the performance evaluation for the entire team and address performance issues where the case;
Handling highly sensitive and confidential information in a discreet manner.
Requirements:
At least 5 years' experience in a similar role, with at least 2 years' experience in purchasing flight tickets worldwide;
Experienced Microsoft Office user (Word, Excel, Power Point);
Good English language skills (both written and spoken);
Experience in coordinating international offices is a plus;
Excellent communication and interpersonal skills (written/spoken/live);
Able to organize and prioritize the workload;
Excellent management skills;
Assertive and proactive;
Detail oriented;
Excellent multi-tasking skills;
Flexible, capable of dealing with changes in instructions or priorities;
Excellent planning skills;
Problem solving attitude;
Ability to work under pressure.
Perks & Benefits:
A multicultural and friendly environment with our headquarters in the heart of the city, at Unirii Square;
Internal & external training;
Health and well-being in house programs;
Daily catered lunch (classic & raw-vegan);
Private healthcare & dental care discounts;
We hold team building activities and office parties throughout the year;
We have massage at work;
An ever-growing library (online & offline);
A flexible schedule;
A fun entertainment corner;
Extra vacation days with every year inside the company;
Our very own gym.