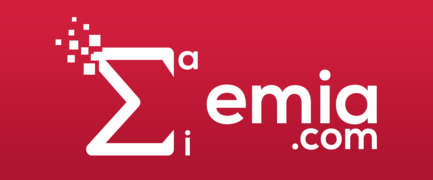 Technical Support - Level 1
Career level
Entry (0-2 years)
Well, if you're reading this it means than now we need to woo you. So here goes…

Our projects are smart, so you'll never get bored. Our office, near Aurel Vlaicu metro station, is dashing, the team is witty, creative and fun. That means you'll get to spend your time productively in a relaxed environment. We love bright people with cool personalities and we also encourage an out-of-the-box mindset. If you feel you're positively unique, you'll fit right in.

What do we do, you ask? We provide technological resources for the digital advertising industry. Collaboration and communication between departments is key, allowing us to provide the smoothest solutions to every individual marketing campaign that comes our way.

And to end this description with a typical "blind date cliché" but an unquestionably true one: WE DO WHAT WE LOVE AND WE LOVE WHAT WE DO!
Job summary:
As a Jr. Technical Support Advisor you will have the opportunity to ramp-up a successful career in IT infrastructure industry, as well as be the front office and SPOC for our virtual IT resources clients.


Great candidates will:

• Have the desire to start and develop a career in IT industry - Networking;
• Already have a great interest and some basic knowledge of Networking and Linux (Cisco CCNA or Linux course would be a considerable plus);
• Be great communicators and have proactive customer skills;
• Have great speaking and writing English skills;
• Love the flexibility of working in multiple shifts;
• Enjoy being a part of a great team and culture


You will have the chance to:

• Offer high quality client service and monitoring – proactive involvement towards clients and providers;
• Offer e-mail / chat support for providers and clients through Skype and web-chat;
• Proactively troubleshoot and solve technical issues, observed through monitoring or highlighted by clients, either by announcing the providers or by escalating them to Level 2/3;
• Be single point of contact for managed tickets and follow-up on the solutions proposed by suppliers or Level 2/3;
• Keep the customer informed and up-to-date regarding the solving progress and confirm the closure of the ticket with the client;
• Keep an orderly track and update the monitoring system with any new services provided to the clients;
• Create and keep a track of troubleshooting procedures/processes and ask for automation or required trainings from Level 3 Support team;
• Learn, develop professionally and get involved in solving more complex tickets (domains, settings of DNS/rDNS, advanced check-ups for clients, etc.).
We Offer:

• A well-deserved salary
• "Employee of the month" performance bonus
• Referral bonus for getting your friends to work with us
• "Birthday Bash at the Wheel of Fortune" (it's weird but you want it, trust us)
• Medical coverage to keep you healthy
• Holiday bonification twice a year to keep you happy (Easter & Christmas)
• Career improvement trainings and workshops to make you smarter

Other perks:

• "Jingle and Mingle" & "Fun in the sun" – the best company parties you've ever seen
• We hold a cool event every month
• Each team goes on outings to keep that flame alive
• We have fresh fruit and vegetables, along with coffee and tea to keep that brain in top shape
• The onsite snack dispenser is here for those moments when all you need is chocolate