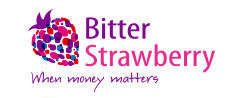 Network & Linux/CentOS System Administrator
BitterStrawberry is searching for a talented and experienced Linux Systems Administrator to maintain our services.
Working in different mobile and web entertainment products, we are looking for a Network & Linux System Administrator responsible for engineering and maintenance our internal network and the infrastructure which supports our on line products.
We are mainly working in nginx /apache, php, mysql environments, but experience in deploying and scaling other web based technologies will be a big plus.

You will work in a strong team, for one of the big players in the international advertising and affiliate market. The daily tasks will consist of evolving and maintaining the existing system and implementing new features.

Mandatory Skills / Experience:

• Minimum 5 years of practical experience in Linux/Unix Systems Administration;
• Experience working in a load-balanced web environment;
• Experience with best practices in web application security;
• Experience with server virtualization;
• Shell scripting: Perl, Python scripting is a plus;
• Working with centralized management systems (Ansible, Puppet, Chef, etc);
• Host intrusion detection systems (OSSEC, etc);
• IT Certification – is a plus;
• Enthusiastic about learning new technologies;
• Good English skills, written and spoken.

Responsibilities:

• Design and maintain scalable, high-performance distributed systems for multiple production services;
• Maintain/implement elastic scaling and load balancing;
• Be ready for 24x7 support in case of outages or unavailability of services;
• High attention to security related issues, mitigate security risks;
• Disaster Recovery and migration processes for DDOS attacks or similar scenarios.

What we offer:

• Flexible working hours;
• Very competitive salary package, according to knowledge and experience;
• Opportunity to work with cutting edge technologies as a member of a highly skilled team;
• Company sponsored events: trainings, conferences, team buildings, parties and other benefits;
• Modern and fun working environment;
• Relaxation area with pool tables, ping pong tables, darts, foosball

About us:

BitterStrawberry is focused on optimizing and maximizing the mobile traffic efficiency. We integrate the best-performing affiliate campaigns with publishers who have large volumes of traffic which is not optimized. We need a motivated and creative new team member, so if you are interested, please apply.

Thank you!