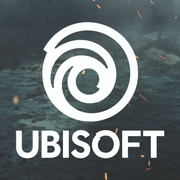 .NET Developer
Career level
Middle (2-5 years)
The IT Department of UBISOFT is looking for a .NET Developer to join a team responsible of designing and developing web applications related to UBISOFT marketing solutions.
You will be working on multiple products to help the Ubisoft marketing team reach Ubisoft gamers thanks to our assets management tool and to our marketing links and campaigns management tool.
You will be working in a fast paced international environment and gain invaluable knowledge and expertise all along the way.
Your Tasks
Design, code and test technical solutions while seeking optimal performance and structuring;
Work with Project Managers to build project plans and estimations;
Deliver on time and with good quality;
Propose ideas to improve the applications, procedures and technologies used.
Your profile
Essential skills:
Bachelor's degree in computer science or equivalent;
Relevant experience as a .NET web developer;
Good knowledge of .NET Framework, C#, ASP.NET MVC;
Good knowledge of SQL Server and Entity Framework ;
Experience with HTML, CSS, Javascript libraries and frameworks;
Good command of English.
Nice to have:
Experience with .NET Core;
Experience with React, Angular.
Desirable personal skills:
Sense of humor, positive approach and ability to work well as part of a team;
Autonomous and self-motivated;
Enthusiasm for learning new and emergent technologies;
Analytical skills, attention to details; ability to understand user needs.
Benefits that you can enjoy
training and development programs, to expand your mind;
a bi-yearly bonus, because we respect performance;
private medical services & on-site doctor, because we value your health;
facility in accessing private medical services for family & friends, because we know those around you matter;
gaming corners, snooker, ping pong, a cool gym, massages, weekly football, aikido/kickbox/yoga/aerobics classes, because we care about you being relaxed and having fun;
all the Ubisoft games you'd like to play, free access;
extra vacation days, health & life insurance, private pension and international mobility, based on seniority, because we actually appreciate you being part of our teams;
bikes to borrow, for free rides;
parties, gaming competitions, office events, UBITedx because they're just fun.
Still need to know more about us?Ubisoftis a leading creator, publisher and distributor of interactive entertainment and services, with a rich portfolio ofworld-renowned brands. The teams throughout Ubisoft'sworldwidenetwork of studios and business offices are committed to delivering original and memorable gaming experiences across all popular platforms.
Being one of the first gaming companies ever established in Romania, Ubisoft has built a strong foundation to grow on.
With a strong history of acclaimed games likeSilent Hunter, Blazing AngelsorHAWX, the studio has moved into co-development and has made its mark in blockbuster games likeAssassin's Creed, Ghost Recon, Watch DogsandJust Dance.