Job details
INACTIVE AD:
The employer is not currently actively recruiting for this position, but you can apply for the ad.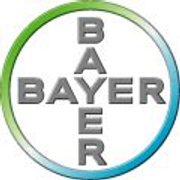 National Key Accounts and Tender Manager - Pharma
Career level
Senior (5-10 years)
Employment type
Full time
YOUR MAIN TASKS AND RESPONSIBILITIES:

▪ Ensures access of PH products into key accounts nationwide throughout the development and activation of key account management plans.
▪ Together with sales, marketing and market access departments develops a brand Key Account Access strategy and setup targets. Creates, leads and implements a KA Mapping per brand including plans of action and timelines.
▪ Ensures a Key Account Management planning that can be implemented by the sales force in individual accounts. Makes sure that the sales team have all the KAM necessary trainings and available tools. Full alignment with the ASMs.
▪ Identifies potential customers, trends and business development opportunities; Establishes and builds strong client relationships that allows for sustainable long relations across all functions in the company
▪ Identifies potential customers, trends and business development opportunities; collects and analyzes sales data and trends. Monitors competitive activity in each account and ensures that appropriate response strategies are formulated, communicated and implemented; aligns internally with sales & marketing departments on competitive intelligence.
▪ Provide guidance, analysis & management of the tendering process from preparation of tender documentation.
▪ Understand the tender timeline and develops a schedule plan to meet the relevant milestones on time.
▪ Negotiating tenders and direct purchasing opportunities in line with Bayer tender procedure.
▪ Analyze tender documentation including products, services, quantities, delivery deadlines, terms, and conditions.
▪ Creates a Report with account management progress per brand that will be shared to the Management Team Monthly.
▪ Contributes to strengthening Bayer's Culture throughout engaged collaboration and living LIFE values
▪ Compliant with the Health & Safety Regulations
▪ Fully alignment with all company policies, procedures & internal rules.

WHO YOU ARE:

Experience:
▪ Minimum of 5 years of experience of relevant experience in sales/ key account management within pharmaceutical market;
▪ Advanced knowledge of key account management approach;
▪ Advanced knowledge on Microsoft Office
▪ Business and entrepreneurial mindset;
▪ Excellent analytical skills, negotiation skills and problem solving skills;
▪ Structured approach, proactive and self-motivated;
▪ Ability to build strong working relationships across all levels of the organization;
▪ Strong presentation and communication skills;
▪ Leadership, Integrity, Flexibility, Efficiency abilities;
▪ Fluent English.

THE OFFER:

▪ Opportunity to work in a researched based company with high ethical standards.
▪ Dynamic and involving job.
▪ Opportunities for training and development.
▪ Company benefits package.
▪ Fixed monthly salary.
Application time: until 8 January 2021
Reference Code: BPH_KAM & TM
Division: Pharmaceuticals
Company: Bayer SRL
Location: RO-Bucharest
Confidentiality is guaranteed! Only short listed candidates will be contacted!
Deadline for submitting applications: 8 January 2021