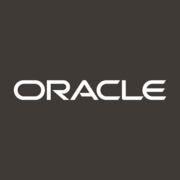 MySql Internet Sales Representative with German
Spoken languages
English, German
* all languages are compulsory
MySQL is the world's most popular open source database software. Many of the world's largest organizations, including Yahoo!, Alcatel, The Associated Press, Suzuki and NASA rely on MySQL for their critical business applications.
We are looking for passionate, skilled, globally minded thinkers and doers who themselves live and breathe the online world we are serving. We are very much about technical innovation, but at the end of the day our goal is financial success for all involved. At Oracle, you can advance on your career as a domain expert or as a manager and leader.

This position will be based in Bucharest, Romania covering Austria, Romania, Bulgaria, Hungary, Poland, Czech Republic, Slovakia territories.

Brief Posting Description
Order fulfillment and selling of products and services in high volume, low value, short cycle transactions using telephone sales (inbound/outbound calls).

Specific responsibilities include:
Manage and close Oracle MySQL sales opportunities through accurate forecasting, account resource allocation, account strategy, and planning.
Increase pipeline through demand generation and targeted campaigns to the Oracle MySQL install base accounts
Learn and maintain in-depth knowledge of Oracle MySQL products and technologies, competitors, industry trends
Sell MySQL based solutions to Partner's requirements
Develop and maintain competitive knowledge on industries and products to leverage in the sales cycle
Executive level discussions from VP to CXO and solution selling
Collaborate with the Field Sales team on sales strategy

Preferred Qualifications:
BS or BA degree
Proven ability to manage complex sales cycles
Track record of successful revenue attainment against quota
Demonstrated knowledge of software sales; experience within Oracle or other large software company is desirable
Excellent communication/negotiating/closing skills with customers/prospects
Aggressive, great attitude, strong organizational skills and a self-starter
Very good English skills
Proficiency in German, good command of Polish/Slovak/Czech is a plus.