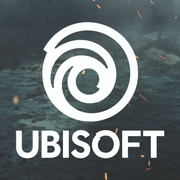 Mobile Game Programmer
As a Mobile Game Programmer in our studio you have the opportunity to work in an international team of talented and enthusiastic professionals developing major Ubisoft Brands on mobile platforms. Bring your energy and experience and make your mark in the creation of new and ambitious mobile games, in the studio and even across Ubisoft Mobile group.
Your responsibilities:
Implement new game features and services in close partnership with the content team of the project and with respect for the player's comfort and game's performance
Improve existing game features based on design requests
Develop the client side components for highly scalable multiplayer games
Write technical design documents, for milestones and internal use.
Your profile:
Experience in software development
Knowledge of an object-oriented programming language, preferably C++ or C#
Experience in delivering a project for Android / iOS
Knowledge of standard software engineering and quality assurance practices
Availability to work with new APIs and concepts
Able to work on projects that might involve a lot of changes
Able and interested to work in highly iterative processes and R&D.
Proactive in identifying development needs in our industry
Used to communicate effectively with both technical and non-technical parties
Nice to have:
Experience with scripting languages like Python etc.
Online experience
We offer numerous benefits:
Medical services to keep you safe and sound
Meal tickets to use them wherever you want
Recreation room, bike rental service
Fresh fruits that are available in the office each week
Various training and knowledge sharing programs, both in Romania and abroad
Access to most of our games up to date for research and fun