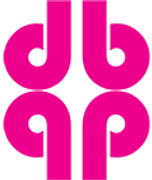 Mobile Developers iOS / Android
Career level
Middle (2-5 years)
Hiring candidates willing to relocate
Yes
Gross salary / month
2000 - 3000 €

dbqp, the innovation lab of a successful private investment company founded by a team of entrepreneurs who have repeatedly achieved significant start up success, dbqp aims to create innovative solutions that disrupt marketplaces.
The ideal candidate will have excellent programming skills with a focus on quality, performance, extensibility and maintainability of code within an agile software development environment.
This is an opportunity to learn from more experienced, talented technologists as well as gain experience in taking an idea from an initial concept to releasing a new product to market.
dbqp has its headquarters in Dublin, Ireland but looking to open a new location in Craiova, Romania
WHAT IS EXPECTED OF YOU:
Working with the product team to develop new features for iOS and Android applications
Collaborating closely with our web development team to produce a consistent experience across platforms.
Excellent teamwork and collaboration
Enthusiasm for new challenges
WHAT YOU NEED:
2-5 years of experience of building and maintaining iOS (Objective C, Swift) or Android (Java, Kotlin) mobile applications
You keep up-to-date with new technologies and techniques in software and mobile development
You have experience with and are comfortable publishing apps to the App Store or Google Play
You write automated tests as part of your development process
Excellent communication and teamwork skills
Experience with version control, ideally Git
DESIRABLE:
Experience with React native
Experience in Agile environment
Familiarity with the latest libraries and 3rd party tools for mobile app development
WHAT WE OFFER:
An opportunity to be part of a fast-paced and rapidly growing company
A chance to work with a diverse, passionate team in an international context
Flexible work schedule
Team building social events
Employee achievement bonuses
Please provide links to previous apps, your GitHub account (if you have one) and any other relevant work you have produced.