Job details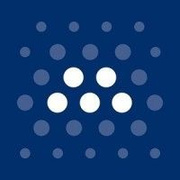 MicroStrategy Developer
Looking for Premium Talent
Career level
Entry (0-2 years)
Employment type
Full time
Spoken languages
English
- Advanced
* all languages are compulsory
Reporting to: Systems Director
Department name: Data Analytics
Location: Bucharest, Ro / Cluj, Ro
Who We Are – MassMutual Romania
MassMutual Romania – in partnership with MassMutual in the United States – will help shape a culture of innovation and to create the digital products and technology solutions that help people secure their future and protect the ones they love.
Positioning MassMutual for its next 20 million customers and remaining innovative in a digital-first world led to the creation of MassMutual Romania in 2020. With offices in Bucharest and Cluj, MassMutual Romania was established to build an in-house team with expertise in application development and support, quality assurance and data science.
For 170 years, MassMutual has put its customers at the heart of what it does by providing holistic financial solutions, guidance, and education on their terms. Its long-term strategy helps ensure that policyowners and their loved ones can rely on them to be there when they need them most.
If this vision excites you, we are seeking a MicroStrategy Developer to become a MassMutual Romania team member. This is a great opportunity to be a part of the transformational journey at MassMutual Romania. As we continue to grow our business and look for new ways to engage with customers, technology will be one of the most important enablers to our success and you can be a part of it.
The Opportunity
Do you want to be part of a team that encourages your growth, supports your ambitions and makes it a priority for you to reach your goals? Is helping people part of who you are? At MassMutual Romania, we help millions of people find financial freedom, offer financial protection and plan for the future. We do this by building trust with our customers by being knowledgeable problem solvers and prioritize their needs above all else. We Live Mutual.
If this sounds like a fit, we're looking to hire a MicroStrategy Developer to join our Data Analytics team.
Job Description:
The MicroStrategy Developer will collaborate with the Global MassMutual teams and provide support in the data analytics area. The person who will join this role will report to a local IT Delivery Manager. To continue our digital transformation, we are looking for a strategic thinker and dynamic report developer to join the Data Analytics team that is tasked with supporting the implementation of an enterprise strategy, to enable seamless integration of analytics best practices and standards to business processes.
The MicroStrategy Developer is an important role to building a BI Solution that can support future strategy and goals. This role will support the creation, publication, and optimization of reporting and analytics, interacting with partners through the Enterprise – including digital operations, data science, and data engineering. This role is hands-on, developing and delivering intuitive analytical solutions leveraging leading data visualization technologies.
Responsibilities:
Build and deploy interactive dashboards and reports that are easy to understand, enable self-service and provide secure and efficient access to data
Continuously improve and enhance the performance, capabilities, and functional coverage of analytics solutions
Extract and analyze data from disparate sources based on ad-hoc user requests
Work with business users and other internal customers to help prioritize capabilities in the roadmap
Collaborate with partners throughout the Enterprise to understand analytics objectives, prioritize requirements, and analyze data and business processes
Develop and implement necessary reports, dashboards, and other visualizations
Write SQL queries and stored procedures for report or dashboard development
Translate business needs to technical specifications
Develop and execute database queries and conduct analysis
Maintain and support data analytics solutions including MicroStrategy, Tableau, etc.
Unit testing and troubleshooting
Develop and update technical documentation.
Requirements:
Bachelor's degree or equivalent in Information Technology, Computer Science, CIS, Engineering, or Math
Good BI / Analytics experience with responsibilities implementing business intelligence solutions and data modeling
Good experience with relational databases, columnar databases, time series databases (., Advanced SQL Queries, Views, Store Procedures and Triggers), BI Platforms, Big data technology, Metadata, Lineage Quality Modeling, Sanitization, Analytics and Reporting.
Direct work experience with MicroStrategy
Must be comfortable working with large amounts of data
Ability to work individually and in a team-oriented, collaborative environment
Ability to handle multiple tasks delivering under the Agile methodology
Strong written and verbal communication skills
Entrepreneurial mind-set with strong financial awareness and personal integrity.
Preferred:
Familiarity with relational data modeling techniques (logical & physical)
Programming experience in Python or R is a plus
Familiarity with IBM Cognos, Tableau, Alteryx, Looker, other BI software etc. is a plus.