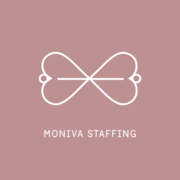 Microsoft Dynamics CRM Developer
Career level
Middle (2-5 years), Senior (5-10 years)
Gross approximate salary / month in euro
5000 €
For the European Commission in Brussels, we're currently looking for a full stack application developer/architect with knowledge of Microsoft Dynamics 365 CRM.
Job description:
• Architecture, design, and implementation of new functionality for the SRM tool based on Microsoft Dynamics CRM.
• Review and analysis of the existing system architecture.
• Requirements analysis and design of integration to and data exchange with other IT system.
• Liaise with other project teams to address cross-project interdependencies.
• Assistance in testing and deployment of new functionality.
• Assistance in creating technical documentation.
• Assistance in troubleshooting of problems (infrastructure, performance, security, and coding), support business users and deal with client requests.
Requirements:
• In-depth experience in architecture and development of .NET based applications (. C#, ASP.NET, ).
• In-depth knowledge of Microsoft Dynamics CRM, preferably having a Microsoft Dynamics 365 CRM certification in one or more areas.
• In-depth experience in developing plugins for MS Dynamics CRM.
• In-depth experience in using SSIS to import and manipulate data in Microsoft Dynamics CRM.
• Experience of using JavaScript libraries to customize Microsoft Dynamics CRM.
• Experience of using web-services to exchange data between Microsoft Dynamics CRM and other IT systems.
• Experience of customization of the user interface in Microsoft Dynamics CRM.
• The project is carried out using an agile approach with short iterations. The candidate should be able to cope with fast pace and short decision paths.
• Capacity of integration in an international/multicultural environment and experience working in a team.
• Good command of English, both written and spoken.
Salary & Benefits:
• Help with finding a suitable accommodation.
• Full-time, 40 hours a week.
• Competitive salary or daily rate if you wish to work as a freelancer.
• Meet & Greet at the airport.