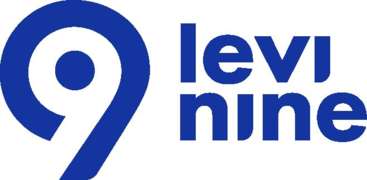 Java/Scala Developer Medior/Senior
Career level
Middle (2-5 years), Senior (5-10 years)
I recruit candidates willing to relocate
Yes
We are hiring a Medior/Senior Scala/Java Developer in Iasi
JOIN OUR SCALA TEAM LEVI9 IASI
At Levi Nine we are passionate about what we do. We love our work and together in a team we are smarter and stronger.
We work in a dynamic and challenging environment with talented and forward-thinking people who are part of creative and innovative teams. We are looking for super-skilled and experienced team players who make change happen. Are you one of these players? Join the magic number at .
THE ROLE INVOLVES:
Being part of the full lifecycle of microservices
Designing and implementing new features
Monitoring components in production, and reacting to possible production issues
Participating in Scrum activities
WHY YOU'LL BE A GOOD FIT?
Experience in participating in commercial Java and/or Scala projects
Experience with REST, microservices, Docker orchestration, cloud technologies (AWS), Git
Experience with Akka, Akka-Http/Play, Spring Boot, JPA, messaging queues (Kafka), SQL databases (Postgres)
Understanding of Reactive & Functional Programming, CI / CD (Jenkins), Scrum
Understanding of the complete lifecycle of a microservice, from design to production
NICE TO HAVE SKILLS AND QUALIFICATIONS:
Understanding of main principles of building highly scalable distributed systems, understanding of the CAP theorem
Experience with Mesos, Marathon, Consul, Python, NoSQL databases (Cassandra, Redis, DynamoDB), GraphQL, event-sourcing, Prometheus, the ELK stack, Graphana
Experience with Spark and streaming technologies (Akka-Streaming, Kafka Streams)
GENERAL SKILLS (NON-TECHNICAL):
Good communication Skills in English
Proactive position in solving both technical and business issues
Transparent attitude (able to speak out if there are issues, or the task is not clear enough, or assistance is needed)
Team player, open minded
BENEFITS THAT YOU CAN ENJOY:
A competitive salary;
An excellent and highly stimulating working environment;
Dynamic and multicultural teams;
Career growth through Personal Development Plans, trainings, education and certifications
Great colleagues and an open and inspiring place to work
AND MORE:
Access to an innovation lab where you can unchain your creativity;
Access to a private medical insurance to take care of your health;
And speaking of health you can enjoy fresh fruits weekly;
You also can enjoy a good book with our buddy Bookster;
And have some fun in our games room.