Job details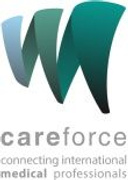 Medic Specialist Alergologie in Olanda
Career level
Entry (0-2 years), Middle (2-5 years), Senior (5-10 years)
Employment type
Full time
Spoken languages
English
- Medium
* all languages are compulsory
Hiring candidates willing to relocate
Yes
Monthly net salary
10000 - 14000 €
Internist with Allergist specialization for private clinic
THE NETHERLANDS, SEVERAL LOCATIONS
At this private clinic, with 13 locations in the Netherlands, patients are not just numbers, because their time is precious. The allergy specialty of within this clinic focuses on the diagnosis and treatment of an allergy. What sets this private clinic apart?
A high patient rating of a average;
Shorter waiting times;
Able to quickly roll out new initiatives.

What are you going to do?
The patient can contact this private clinic with all questions and problems that have to do with a reaction of the skin or respiratory system. The consultation hour in allergy is a consultation hour where the patient presents complaints to the allergist. Think of:
food allergy and intolerance;
contact allergy (eczema);
occupational allergy;
drug allergy;
insect allergy.
Allergies with respiratory, skin and gastrointestinal complaints are also discussed and treated.
The patient's visit begins with a consultation. The complaints are discussed and, if necessary, additional physical examination takes place. Often an allergy skin test is also needed. You determine whether and which allergenic substances are tested. The practice assistant then carries out the allergy test.
Any other tests will take place immediately after the allergy test, if possible. Think of a blood test, lung function test and a conversation with the nutritionist.
You work closely with skin doctors (dermatologists) and nutritionists.
This is you:
You have completed your study internal with medicine-allergy specialty
You have several years of work experience
You are well aware of the developments in your field
You are people oriented
You are representative
You are able to quickly learn a lot about Dutch culture and customs
You are loyal
Reasons to choose this job
vacancies in the major cities of the Netherlands (Amsterdam, The Hague and Rotterdam)
varied and meaningful work in a professional and pleasant working environment
terms of employment and salary in accordance with the Collective Labor Agreement;
a maximum salary of €gross based on a full-time employment contract
a negotiable size of the appointment ( FTE – FTE);
a pleasant professional working environment
collaboration and consultation with fellow Allergists
an environment where development and vitality are stimulated
many training opportunities to deepen and broaden your knowledge and interests
Candidates who choose Care Force:
Dream to live and work in another country
Have an EU/EEA nationality
Hold an EU/EEA medical or a specialist diploma
Master English (or French) in a full professional proficiency level
Are willing to learn Dutch through an exclusive Language Academy
Are willing to relocate to the Netherlands or Belgium in a near future, for long term
Apply via Care Force and:
Find your dream job abroad
Get guidance during the whole application process
Learn Dutch through a method focused on language learning for high skilled healthcare professionals
Have certainty of a worry-free process
Get help finding your future home
All documents and bureaucratic formalities such as diploma recognition, banking, insurance, registrations, etc., will be taken care of
Interested?
Do you want to know what Care Force can do for you or do you want more information about this vacancy? Register without obligation via our registration form so that our recruiter can contact you.
Online interview
1. Do you really want to relocate to the Netherlands for the long term, and you are ready to learn their mother language?
2. Are you ready for such a great challenge/opportunity to move to a new country and to learn a totally new language?
3. Do you have completed medical studies and have obtained your diploma or are you in the last study year?