Job details
INACTIVE AD:
The employer is not currently actively recruiting for this position, but you can apply for the ad.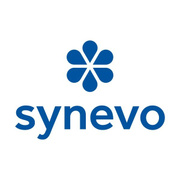 MEDIC VETERINAR (SYNEVOVET)
Career level
Middle (2-5 years)
SYNEVOVET, companie ce activeaza in domeniul serviciilor medicale de laborator veterinar, angajam MEDIC VETERINAR cu experienta clinica intr-un cabinet veterinar, inclusiv recoltare probe biologice, absolvent al Facultatii de Medicina Veterinara si aviz de libera practica valabil. Ne dorim un coleg/ colega dinamic, cu abilitati comerciale, cu initiativa si spirit de echipa , carnet de conducere categoria B, deschis spre noi tehnologii si tehnici de lucru.