Job details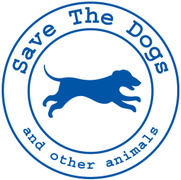 Medic veterinar/asistent veterinar
Career level
Middle (2-5 years), No experience, Entry (0-2 years)
Employment type
Full time
Spoken languages
English
- Medium
, Romanian
- Medium
Asociaţia internaţională Save the Dogs and Other Animals din Cernavodă caută:
Medic veterinar şi asistent veterinar
Cerinţe :
• Absolvent al Facultăţii de Medicină Veterinară (pentru medicul veterinar);
• Experienţa în domeniu prezinta avantaj;
• Drept de liberă practică a medicinei veterinare în România;
• Cunoaşterea procedurilor chirurgicale specifice (ex. sterilizare);
• Cunoaşterea limbii engleze este obligatorie;
• Abilitatea de a conduce o echipă de suport într-un mediu dinamic;
• Rezistenţă la stres;
• Dragoste faţă de animale şi pasiune pentru profesie.
Oferim cazare şi salariu interesant.