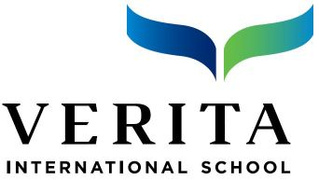 Marketing & Admin Officer
Career level
Entry (0-2 years), Middle (2-5 years)
Employment type
Full time
Spoken languages
English, Romanian
Gross salary / month
1200 - 1500 €
We are looking for an enthusiastic Marketing & Admin Officer to help us in our overall organizational and marketing efforts. You will be an integral part of the development and execution of marketing plans to reach brand awareness. A Marketing & Admin Officer should be able to generate creative ideas, to deliver effective marketing programs that will help our reputation and growth.
MAIN DUTIES
Whilst no list of responsibilities can fully encompass all that is asked of a Marketing & Admin Officer, the main duties and responsibilities include:
Brainstorm and develop ideas for creative marketing campaigns
Create various presentations and registration forms
Manage Facebook, Instagram and LinkedIn accounts
Manage weekly newsletter
Manage various newsletters and sms campaigns
Update website
Develop or supervise the development of different graphic designs
Develop media partnerships
Connect with all teachers and workshop's teachers in order to be aware of their projects that can be promoted
Be part of the event management team
Coordinate the development of different promotional materials
Connect with different suppliers: printing, promotional materials,
Manage Google Analytics and drive
Manage sms and emailing database
Conduct market research
Liaise with external vendors to execute promotional events and campaigns
Assist in analyzing marketing data (campaign results, conversion rates, traffic etc.) to help shape future marketing strategies
Undertake individual tasks of a marketing plan as assigned
Provide administrative and organisational services to the school
Education / Certification:
Bachelor's Degree (minimum) from an accredited university in an appropriate field
Fluent in English and Romanian
Knowledge and Skills:
1-2 years experience as marketing specialist or similar role
Understanding of marketing elements (including traditional and digital marketing such as SEO/Social media etc.) and market research methods
Computer skills, including MS Office and applications (Web analytics, Google Adwords etc.)
Graphic design skills are a plus
Knowledge of HTML, CSS and web development tools desired
Well-organized and detail oriented
Exceptional communication and writing skills
Commercial awareness partnered with a creative mind
High level of organisational and administrative skills
Excellent interpersonal and communication skills
Ability to maintain close and productive relations with work colleagues at all levels
Strong and successful customer relations, communications and customer care skills
Good verbal and written English skills
Personal requirements:
Outgoing, confident, pleasant and positive personality
Pro-active person of integrity, drive and energy
Capable of showing initiative including the ability to think ahead and work flexibly without constant direction to deliver his/her outputs
Creative problem-solver with an eye for detail who is capable of applying analytical skills to business matters
Good team working skills
A person who is able to mix easily with persons of any culture or background
Excellent telephone and personal manner and be an efficient operator who is a team player and works well under pressure
This job description is intended as a guide and is not an exhaustive list of the duties and responsibilities of this role. Such duties may vary from time to time without changing the general character of the post or the level of responsibility entailed.
This is a full-time position (working hour Monday-Friday). Salary will be discussed at the interview.
Verita is a safeguarding institution, we are committed to safeguarding and promoting the welfare of children.