Job details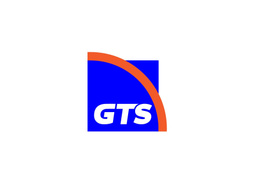 Manager - Carrier Management & Solutions Design
Career level
Middle (2-5 years), Senior (5-10 years)
Employment type
Full time
The Carrier Management & Solutions Design Manager acts as lead for the Carrier Management & Presales teams.
How will it be like to work as Carrier Management & Solutions Design Manager with us?
You will oversee a diverse and professional team of telecom sourcing (purchasing) and solutions design (presales) experts. Provide effective leadership for both teams, including, but not limited to, hiring, performance appraisals, employee development and employee relations issues.
Working with various business areas to develop solutions and solve issues is one of you core responsibilities.
You will manage close relationships with customers, partners, telecom carriers & vendors.
Managing escalations regarding telecom carrier purchasing & solutions design is part of you job.
You will be monitoring and controlling SLAs & KPIs.
Team specific areas:
Carrier Management:
Responsible for telecommunications supplier sourcing, selection and management;
Ensure cost efficiency and lead-time for purchased services;
Renegotiate commercial components of key master purchasing and service agreements, including cost reductions, requirements to drive continuous improvement, mitigate risk and maximize value for money;
Solutions Design:
Manage presales and solutions design for Medium, Large, High Corporate & Wholesale Customers;
Propose complex IT/Telecom solutions, accountable for Proof of Concepts, demos/trials & workshops in order to show the added value of products and services;
Support sales productivity and secure deal closure by proposing the best solution for the customer;
Provide trainings, coaching and professional development for sales in order to enhance product knowledge and technical sales skills.
How do we picture you?
Technical skills:
Prior experience as presales or service delivery or in other similar customer-facing tech jobs;
Hands-on experience related to networking, virtualization, storage services and equipment behind: not limited to Cisco, Huawei, Alcatel, VMware, Netapp;
Technical education (additional education in Economics / Sales is a plus);
Technical certifications (are considered a plus);
Proficiency in English;
Clean driving license (B).
Personal Skills:
Self-motivated and goal driven with the ability to effectively prioritize and execute tasks in a fast-paced environment;
Very good communication and presentation skills including strong attention to detail;
Strong interpersonal, analytical, and problem-solving skills;
Strong organizational, time management and multi-tasking skills;
Desire to learn new skills and to grow competencies;
Ability to coordinate multiple tasks, status actions items, respond to changing priorities, and react to various deadlines.
More about GTS
While your salary and incentive is the major component of your compensation, you also receive additional benefits like:
Company car;
Great opportunities for career development;
Easily accessible location;
Private health insurance for you and your family;
Remote work in line with the current situation;
And many more.
Who we are:
We are specialists in IT&C services based on state-of-the-art technologies.
We began our journey in 1993 as the first company that provided internet services in Romania. We then contributed to the development of the IT&C market and that of the entire company. We are part of the Deutsche Telekom Group.
Our customers are both local and international companies with high standards. We are honored to know that they trust us and so, we are always looking for ways to improve ourselves.
We are in a constant search for clear, solid solutions that change with the customers' needs.
We are in a continuous process of innovation, but we only believe in the tested innovation.
We create integrated solutions whenever integration is relevant to the customer.
We value order: through it, we simplify the increasingly complex relationship that our customers' businesses have with the world of data and telecommunications.
The company has 150 employees and is based in Bucharest.
Our values:
Our company values serve as a compass for our actions and describe how we behave in the marketplace. They provide standards at every level of our business and are the ethical foundation for everything we do at GTS.
We are committed to our customers
For us it is essential to understand our customers' needs and develop innovative solutions which help them become a better business.
We do as we say we are going to do
Trust is earned. We follow our words with actions so everyone knows they can depend on us.
Our people make the difference
We are passionate and skilled. We have the courage to try new things, we dare. We work as a team to deliver services at the highest standards.
We are proud of GTS.
Find out more: