Job details
INACTIVE AD:
The employer is not currently actively recruiting for this position, but you can apply for the ad.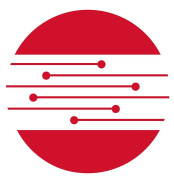 Career level
Senior (5-10 years)
Employment type
Full time
Spoken languages
English
- Advanced
* all languages are compulsory
Kimball Electronics Group

Kimball Electronics is a global contract electronic manufacturing services (EMS) company that specializes in durable electronics for the medical, automotive, industrial and public safety markets. Kimball Electronics is well recognized by customers and industry trade publications for its excellent quality, reliability and innovative service. From its manufacturing operations in Mexico, Thailand, Poland, Romania and China, Kimball Electronics provides engineering, manufacturing, and supply chain services which utilize common production and support capabilities to a variety of industries globally. Kimball Electronics is headquartered in Jasper, Indiana.

We invite you to go through the role description below and see if it matches your interests.
KERO team
Main areas of responsibility

A. Sourcing of new suppliers and the qualification of those in order to be able to meet KERO quality standards
Good knowledge of local and regional base of suppliers for the type of commodities in scope of their responsibility
Experience in leading audits at the supplier
Support Quoting of Local Opportunities
Support Local Cost Reduction Processes
Stay in touch with market shifts and new technologies to provide support to KERO and regional

B. Supplier relationship for commodities in scope at KERO
Organizing supplier meetings and business revues
Owner of supplier price negotiation
Negotiate price and terms to reduce total material costs with the key KERO suppliers (leverage global spend) on Strategic New Business Opportunities
Recognize costs to be saved and take appropriate action to communicate and implement in KERO

C. Sourcing Process Improvement
Support development of KERO Quote Process Improvements
Support Global Spend Analysis
Support Special projects connected with growth and margin improvement (for extraordinary opportunities)


Candidate profile
Studies and experience
- Strong proven negotiation skills – at least 3 years of experience
- Experience in conducting audits
- Good knowledge of component standards for mechanical commodities and PCBs – experience in implementing new suppliers is a plus
- Experienced contract administration skills, able to understand purchase agreements
- Strong utilization of business system to input and retrieve data for analysis
- Strong investigative and problem solving skills
- Good computer skills with ERP, MS Office, MRP, Web-based quote tools

Interpersonal skills
- Ability to give effective feedback
- Patience, Integrity, Objectivity & Open minded
- Professional yet personable
- Strong sense of urgency and customer service
- Ability to understand global leverage and negotiate effective, accurate pricing
- Effective time management and reporting skills
- Strong project management skills
- Ability to work on many tasks while meeting deadlines
- Understanding of business terms and conditions, such as: MOQ, NC&R, INCO Terms, AR, AP, VMI
- Effective use of the English language, speaking, listening, asking questions for clarity
- Ability to read, understand and interpret pricing agreements
- Able to communicate technical details
Note
Kimball Electronics is an equal opportunity employer and gives fair chances to all candidates to the role of interest. Under no circumstances, Kimball Electronics will permit any act of discrimination and lack of dignity in relationship with candidates. Kimball Electronics will assure a proper recruitment process based on professional competencies and roles and responsibilities of the open job.
Please take kindly notice that only selected candidates will be contacted for further selection stages in any recruitment process. We would like to thank you in advance for understanding this matter!