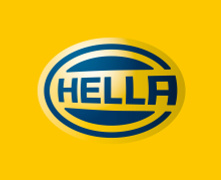 Lean Logistics (specialist)
Your Tasks:
· Designing and optimizing of high complex logistics processes along the supply chain in agreement with the superior responsible based on given targets
· Optimization and simplification of high complexity material flow concepts and processes for successful application as well as system improvement of ERP / WMS logistics modules
· Determining correlations between master data as well as preparing and installing control loops for updating master data
· Driving continues improvement in all logistics material- and information flow processes along the supply chain
· Management of high complexity projects with high or special requirements (. just in sequence) under consideration of an integrated supply chain optimization and total cost approach
· Redesigning, checking and optimizing logistic parameters such as lead times, stock levels, delivery service etc. as well as inventory policies, planning rules, planning methods, etc.
· Selection and optimization of logistics infrastructure, equipment and IT solutions
Your qualifications:
Graduate in Business, Engineering or Economics;
Up to 3 years experience in Logistics;
Knowledge of Microsoft Office, Lotus Notes, SAP logistics;
Good command of English language
Excellent planning and organizing skills
Team worker
Manage well in crisis situations
Excellent communication and interpersonal skills