Job details
INACTIVE AD:
The employer is not currently actively recruiting for this position, but you can apply for the ad.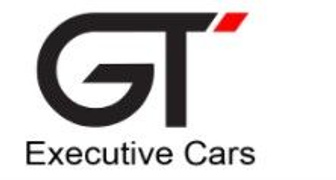 Logistics Operation Assistant
Career level
No experience, Entry (0-2 years), Middle (2-5 years), Senior (5-10 years)
Employment type
Full time, Part time
Spoken languages
English
- Medium
* all languages are compulsory
Gt Executive Cars is looking for an online Logistics Operation Assistant, overlooking logistical work being carried out in London, England.

High-level Graduate or above would be preferred with proficiency in written English, excel, good typing speed, and generally good with computers and mobile phones.

The role is to handle all logistics based on an online system, communicating with chauffeurs to ensure that procedure is being adhered to with all work being carried out.

This will be a standalone role in the sense of working from a home office but working alongside other logistics members online.

The role would require the candidate to perform the following tasks:
- Customer service
- Monitoring all emails to the company and reply to the client with relevant answers.
- Pricing of the services
- ensuring fill rates by close coordination with the planning team.
- Operational efficiencies to reduce the margin of error in all processes as far as possible.
- Work to ensure that we are delivering an excellent customer experience and escalate customer concerns as necessary.
- Liaise with drivers on their forthcoming allocated jobs each day - via WhatsApp.
- Check the data of all jobs to ensure quality control
- Highlight any data issues immediately to the line manager.
- Ensure that all flight pick-ups have accurate data by a cross by checking the relevant airport arrivals website.
- Checking the flight number and arrival terminal in particular.
- Monitor flight arrival times half-hourly and alert the drivers of any material changes.
- Liaise with drivers to obtain expired documents and update the system immediately once received.
- Set up new drivers onto the system and ensure documents are accurate and that the driver is fully compliant before activating.
- Ensure all airport pickups have an accurate flight arrival time entered.
- Other Ad-hoc details to support the wider team as and when required