Job details
INACTIVE AD:
The employer is not currently actively recruiting for this position, but you can apply for the ad.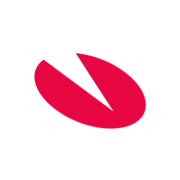 Linux System Administrator
Looking for Premium Talent
Career level
Middle (2-5 years)
Employment type
Full time

Linux System Administrator
About the job
Visma IT & Communications is looking for a passionate System administrators for Linux Area with the ability to work on call.
You must have a drive to develop high quality processes that will run in an unusually complex technical environment. You will be a member of our operations team, where your skills and contributions to manage our solutions and supporting tools will be very visible. You must love to help team members and to receive help from them. The team is international (Romania, Norway,...) so you will use English both written and orally. If the descriptions above fit you, and you can check several of the following bullets, Visma IT & Hosting can offer you a very interesting work and very competitive terms.
Your skills, experience and abilities:
*English proficiency
*Excellent oral and written communication skills
*Ability to work on call on production environments
*Master's or Bachelor's degree in Computer Science (In lieu of degree, 3 years relevant work experience).
*Superior analytical and problem solving skills
*Commitment to quality with a passion for testing
*Strong ability to work independently as well as with highly cross-functional teams
*Experience in maintaining web based solutions on Linux technology stacks
*Enjoys figuring out how to make systems fail in ways that help engineers improve their designs.
*Ability to prioritize and gauge tests for maximum safety and improvement gains. Careful and detailed approach to safety-related testing and documentation.
*Excellent software engineering fundamentals.
*Deep understanding around DNS, email, web servers, databases, load balancing.
*Bash, PHP, Perl, Python, Scripting - an advantage
*Networking experience in: IPv6, TCP, UDP, routing, etc.
*Understanding and usage of IT tools such as Icinga/Nagios/monitoring tools
*Operational experience, mainly Web based application
*Surveillance monitoring
*Experience in working with hypervisors (VMWare, Xen, KVM) - an advantage
*Ansible,Chef,Puppet Automation tools - an advantage
*Postfix, Dovecot, Apache, Nginx, PowerDNS, MySQL, PostgreSQL, LDAP - an advantage
* DNSSEC, SELinux - an advantage
* Cisco IOS, Juniper JunOS - an advantage
* Windows Server, Network Appliance Data OnTap. - an advantage
* Exchange, .NET, IIS7, MSSQL, - an advantage.
Tasks:
*Install, configure, test and patch operating systems and middleware, including security packages
*Work with different internal teams to understand product domains and address documentation/training needs
*Maintain and grow a production environment in a way that makes the system increasingly maintainable
*Participate in support for production issues and upgrades, and pre-production installations at varying levels
*Monitor services that are provided to customers
*Work to resolve a running queue of application support tickets and debug complex problems as they arise
What Visma offers
*We offer an exciting position in an international working environment where you will be part of a dynamic and highly skilled international team.
*You will have good opportunities for career development through internal training and diverse work assignments in a prominent international company.
*We offer competitive terms and conditions.
*Possibilities to learn new stuff and get support from your colleagues;
*Company holiday apartments in Spain and France;
*Attractive salary and benefits package (medical insurance, pension PIII, meal tickets, sport plan, 13th salary).
We conduct background checks on relevant candidates through our partner Semac
How to apply
Please apply directly on this page using "Send application" button.