Learning Specialist - I BS (TSR)
Career level
Middle (2-5 years)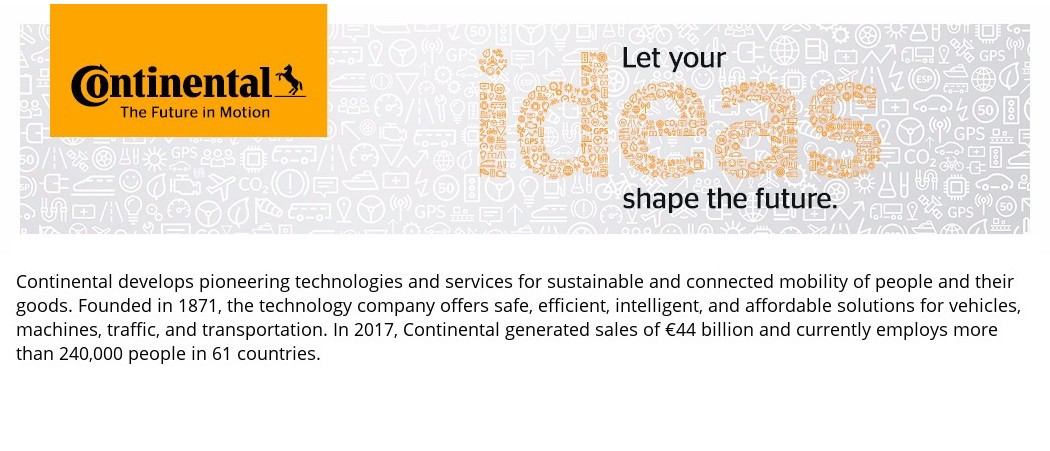 Learning Specialist - I BS (TSR)
Job Description
The Learning Specialist is responsible for the creation of the learning strategy of the Body & Security Business Unit (BU) by identifying best practice learning, training and onboarding approaches.
He/she is responsible for the deployment of efficient learning technologies, modern equipment and tools in the BU learning process.
Additionally, the Learning Specialist executes L&D market evaluation and involves external consultants and L&D services.
He/she supports and coordinates training and onboarding initiatives within the Business Unit in order to ensure a standardized learning strategy across the Business Unit.

Tasks:


Contribute to the creation of a state of the art training strategy through driving innovative learning & training solutions now and in the future.
With focus on innovation, research and assess learning and training technologies as well as innovative approaches in design, delivery and implementation methods.
Support in the development of a Train-the-Trainer program for our internal trainer community, provide trainer guidelines as well as guidelines for efficient learning to the learners.
Collaborate with subject matter experts in order to identify the most effective training format for the content creation & to identify an ideal mix of training formats (face to face, eLearning etc.) in order to create effective curricula.
Support in designing & developing online as well as face to face training content through expert advice
Define and implement guidelines and quality criteria for learning content designers (producers)
Provide technical expertise in the area of developing new e-learning courses and revising e-learning courses.
Manage the process of the development of eLearnings including the design, the creation and the production of eLearnings
Continuously improve the eLearning delivery process.
Perform eLearning delivery according to the defined process.
Report the status of eLearning projects
Evaluate authoring tools and manage vendors and licenses with IT
Ensure keeping all polices and compliance rules.
Apply code of conduct.
Evaluate new methods and using of new media, equipment, media content databases
Evaluate usage of internal and external training synergies, MOOCs, Virtual Universities and other modern learning platforms.
Analyze market trends in the area of L&D and transfer the knowledge into the learning process
Develop communication campaigns in order to promote the training center
Develop communication campaigns in order to promote the learning, training and onboarding portfolio
Establish a learning culture and generate awareness for the learning organization
Promote learning culture and continuous learning mindset
Support the implementation of the Learning Management System
Content administration for eLearnings and virtual learning content within the global Learning Management System
Conduct usability tests to evaluate the need for system enhancements

A mentor will support you to stepwise take over responsibility after an initial training phase which will familiarize you with our products, tools, processes, and organization.
Job Requirements
University degree (or equivalent), preferably in areas of Educational Science, Human Resources, Information Technology, Communication Science, Psychology, Social Sciences or a related field in training development
3+ years of experience in the area of Human Relations, Learning and Training or similar
Experience in the area of providing trainings, creating of technical documentation and video tutorials desired.
Experience in the area of digital content creation
Good theoretical knowledge of HR processes and tools
International experience preferred (. studies or internship abroad)
What we offer
Integration Program in a professional, young & dynamic team;
Competitive Salaries (based on performance) & Benefits;
Health & Wellness (Private Health and Life Insurance, Sport activities etc.);
Professional Development Opportunities (in Technical and Managerial Area);
Stability;
International Work Environment & Traveling Opportunities;
Relocation Package for non-Timisoara Residents.
Ready to drive with Continental? Take the first step and fill in the online application.