Job details
INACTIVE AD:
The employer is not currently actively recruiting for this position, but you can apply for the ad.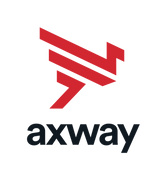 Learning Management Specialist
Looking for Premium Talent
Career level
Middle (2-5 years), Senior (5-10 years)
Employment type
Full time
Spoken languages
English
- Advanced
, French
- Advanced
Project description:
At Axway University our Mission is to help our partners, customers, and employees achieve their goals by learning together. To do so we are organized in three very tight teams. The curriculum architect team, the design and development team, and the Delivery Team, this role reports to the Delivery Team Director. The got together 18 months ago and we are still developing and growing our content as well as our ways of working. The ideal candidate is expected to contribute to set up the team rules as well as deliver on the daily responsibilities and tasks.
Responsibilities:
Optimize the use of the LMS (docebo) and all other tools used by the whole team to create and deliver engaging learning experiences (ReadyTech, Poll Everywhere, Murals, .
Provide support and coaching to the 12 systems admins who are spread between Europe and the United States.
Promote use of the ecosystem of tools we have available
Create ways to securely open access to other people in the organization to exploit them autonomously
Follow up with our vendors CS teams on existing tickets, optimizing use, and becoming an influencer in their communities
Team up with the CA and D&D to lead projects dedicated to improving the learner experience via the use of the technologies available
Provide constant visibility of know bugs, fixes, roadmaps, trending ideas and current projects
Analyse and produce reports of system usage including ideas for optimization
Requirements:
Excellent command of at least 2 different LMS tools (docebo is preferred) and all other tools and technologies used to create a state of the Learning Experience Platform.
Solution mindset, dedicated to find ways to simply communicate ways to achieve their goals and/or solve their issues to wide variety of users
Solid project management experience
Ability to influence people with no hierarchical authority within the ecosystem of vendors, colleagues with and outside AU, and end users
Excellent command of the English language. Conversational knowledge of French is a distinctive plus.
Career Development and benefits:
Employee career development is one of Axway's major company values; and we are deeply committed to helping them leverage the promotion and job mobility opportunities that are right for them.
This is what our candidates can expect from us if they choose to join our team:
A personal development plan and training plan (technical, product & functional) in order to insure your integration and your performance
Competitive remuneration package and real benefits (gym access, Bookster, Safari, Amazon – E-library, Udemy platform, private medical insurance with dental included, team-buildings, Fun Day, Christmas Party etc.)
Potential for growth in an international company
Friendly working environment with experienced professionals
Flexible working hours when need and remote work policy
Extra paid vacation days – 25 days/year
Open games area – table tennis, sports and more!
In addition, Axway's global presence creates opportunities for geographical mobility both within Axway subsidiaries.