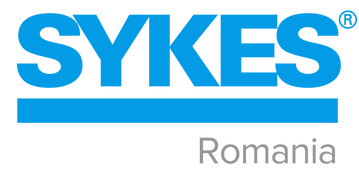 Learning & Development Business Partner
Career level
Middle (2-5 years)
Spoken languages
English - advanced
The Learning & Development Business Partner will be required to assist in providing an effective, consistent and proactive L&D training function to Operational and Support Managers across the Global EMEA Region.

EXPERIENCE, KNOWLEDGE AND SKILLS REQUIRED

Proven track record in training environment (minimum 3 years)
English is a must
Graduate in L&D field or working towards an appropriate L&D qualification.
Experience of working in a multi cultural, commercial business (preferable Contact Centre) environment
Ability to work in a fast paced, dynamic and often pressured environment
Experience of developing and delivering blended development solutions
Experience of implementing and managing assessment and/ or development centres
Experience of implementing and managing succession planning process
Accredited to delivery Insights Discovery would be an advantage
Computer literate with an excellent working knowledge of Word, Excel and Outlook
Team player, internally motivated self starter
Highly organised and pay particular attention to detail
A successful facilitator with strong coaching skills
Ability to influence at all levels within the organisation
Excellent written and oral communication and presentation skills
Excellent planning & organisational skills
Ability to establish credibility quickly
Proven track record of delivering tangible results
Advantage - previous experience with Learning Management Systems
Takes personal accountability and drives continuous improvement
A basic knowledge of HR processes and procedures
Advantage – designing from scratch training solutions
JOB DESCRIPTION
ORGANISATIONAL DEVELOPMENT

Design, develop and deliver blended training interventions across the Global EMEA Region, by effectively using a variety of traditional and technological methods/media, in line with Business needs
Undertake appropriate training and development needs analysis for the locally assigned site(s)
Design and deplop L&D Plan, aligned to business needs
Support the implementation of Global/Corporate L&D and OD programmes to the Global EMEA Region
Provide functional Learning and Development expertise and share best practice with L&D representatives across the Region to ensure consistent and effective implementation of L&D initiatives
Address ad hoc training needs identified for SYKES managers in conjunction with relevant line managers
Support the performance review process by providing guidance and expertise on system utilisation to relevant colleagues in the Region, compiling relevant reports as required/requested, and utilising performance review data for the identification of training needs for relevant staff
Act as coach, facilitator and L&D subject-matter expert to the Business
Support succession planning process at Mid Level Leader and Front Level Leader through GROWTH programmes, including assisting in the identification and development process of potential leaders.
Support recruitment activities by playing an active role in the running of Skills Assessments for various non-Agent roles
Own and manage Regional L&D projects in line with Business needs and as agreed with Regional L&D Management, when appropriate.

COMMUNICATION

Maintain stakeholder relationships across the locally assigned site and the wider Global EMEA Region
Liaise, develop relationships and communicate regularly with education and learning establishments as well as relevant internal and external parties
Offer support to relevant line and senior Ops and Support managers, across the Region to ensure that learning & development is executed to standard.
Record and report on data gathered from trainees/L&D projects and activities.

PLANNING & ORGANISING

Ensure the effective maintenance and administration of all training expenses and resources
Ensure that all necessary training equipment and facilities are booked and prepared when required
Ensure that all training documentation is administered effectively
Constantly evaluate, update and improve all training (content) provided to relevant SYKES employees
Provide regular reports on training activity to the L&D Manager.
Advise on Regional training plans to meet identified performance gaps.
Anticipate and identify current and future L&D requirements
Utilise relevant L&D and performance management systems including SYKES learning Management system (LEARN) and personnel systems (Enable), competently and regularly as required.