Job details
INACTIVE AD:
The employer is not currently actively recruiting for this position, but you can apply for the ad.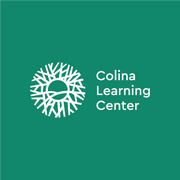 Career level
Senior (5-10 years), Executive (>10 years)
Employment type
Full time
Who we are:
We are a bunch of passionate educators from Romania and the USA bringing together a global team. We have strategic partners and outstanding collaborators around the world. With know-how varying from curriculum design to architecture and environmental design, Colina Learning Center will be the place for innovative learning.
What to expect if you join us:
You'll get job opportunities that few experience. Your position opens up doors to exploring the latest in learning. You'll have the opportunity to influence the future in the field of education.
You will grow personally and professionally. It will be fun. It will also be hard. You will get to make a significant difference in the world.
You will be well-rewarded. You will be respected and cared for. You will have a balanced life.
What defines you:
Being a powerful role model for learning how to thrive in life. You aspire to succeed on all levels, intellectually, emotionally, physically and spiritually.

Radical integrity: You are the change you want to see in the world.

A deep hunger for education that works: You are passionate about creating a learning journey that reaches every child.

Courage to be a change-maker: You are a courageous innovator who continually learns and makes changes in yourself and your environment.

A pragmatist. Big dreams need superb execution. You have the productivity and project management skills that enable you to have a significant impact through your work.

A proud and responsible tribe member: You know it takes a village. You prioritize the needs of 'we' over 'me'. You speak out if the village needs to learn.
What you can do:
You are a masterful early childhood teacher. Ideally, bringing both preschool and primary school experience.

You have experience with at least an international curriculum (British-style, American-style, Montessori, etc.)

You are familiar with innovative pedagogies (project-based learning, agile learning, self-directed learning).

You can design and deliver personalized, authentic education through cross-curricular approaches such as Project-Based Learning.

You are a people-leader. You have coordinated people and you are proud of the development of the people in your care.

Your love of children fuels your love of teaching. You understand that relationships come first, learning follows. You know how to develop positive relationships with children, parents and colleagues.

You communicate beautifully. You listen a lot. Talk succinctly. Write compellingly.

You are, first of all, a learner yourself. You love to develop. You are coachable.