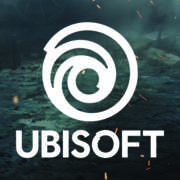 LEAD TOOLS PROGRAMMER
Career level
Middle (2-5 years), Senior (5-10 years)
The QC Technical Department is on the lookout for a newLead Tools Programmerto join our growing team. We focus on developing Tools, Automation solutions and Data Analytics solutions to support QC in the evolution from repetitive to creative testing, and towards a data driven organization.
Mission:
The Lead Tools Programmerwill have the mandate to develop a variety of tools that impact the productivity and quality of work inside the entire Ubisoft QC structure. Our team will do that independently, or by partnering with potential collaborators inside Ubisoft depending on the evolution of our strategy, the needs coming from QC partnersand the opportunities that arise.
Job Responsibilities:
Lead and manage your team
Coach and guide the development of the team members
Share knowledge, motivate and inspire
Efficiently communicate and support messages and decisions from management
Plan, organize, follow-up and evaluate the work of your team and its impact on the project
Be part of the entire development cycle (analysis, design, estimation, development, testing and deployment)
Propose technical solutions and be involved in the R&D process that will benefit existing tools;
Be responsible of code review for the developments done by other developers
Actively work with other department leads and external collaborators
Identify risks and provide solutions to encountered problems
Estimate time to accomplish programming tasks and commit to objectives
Training:
BA in Computer Science or Computer Engineering or the equivalent in experience.
Experience:
5+ years' experience of programming in C#
1 year experience as a team lead (ideally in tools development)
Skills:
Autonomous and innovative
Positive approach and work well within a team
Keen to be involved/use with new technologies and standards to change
Strong interpersonal and communication skills, both written and spoken
Good English communication skills
Analytical and synthesis skills
Being comfortable with debugging unfamiliar code
Setting coding practices on team
Nice to have:
Experience with MS SQL
Experience with unit testing
Experience with continuous integration processes
Experience with client/server models such as web services