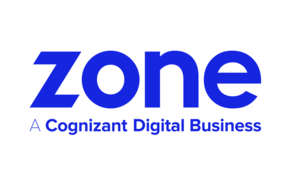 Lead .net developer
Career level
Senior (5-10 years)
I recruit candidates willing to relocate
Yes
DESCRIPTION
The Lead .Net Developer works as part of an elite team of innovative and highly skilled digital specialists dedicated to delivering high quality, cutting edge projects for some of the world's leading brands and charities. You will take the role of project owner, ensuring projects meet strategic, creative and financial objectives. You will be responsible for site building, development and maintenance, and for producing well-documented, beautifully crafted and scalable solutions. As a member of the Technology Lead Forum, you will be expected to champion technical methodologies and to mentor and manage one or more junior members of the team.



Main responsibilities
Project Owner
Take responsibility for the delivery of projects, ensuring that they meet strategic, creative and financial objectives.
Motivate and manage the project team to ensure delivery to objectives.
Resolution of tensions and escalation to project sponsor as necessary.
Review of project prior to launch.
Evaluate the project after launch, ensuring that learning's are shared with the agency
.Net Development
Work in partnership with the wider agency team to plan projects, estimate timescales, and to propose, design and develop effective technical solutions.
Ensure all solutions are tested, scalable, security compliant, optimised, well documented and that relevant coding standards and best practices are maintained.
Review technical proposals, designs and specifications to ensure they are implementable, proposing suitable alternatives if necessary.
Work collaboratively with other teams within the agency, including the Front End, Design and UX teams to ensure sound integration between back-end and front-end code.
Leadership and Management
Lead and inspire your report(s) to consistently deliver work of the highest possible standard.
Ensure that everyone on your team has regular appraisals, clear objectives, and a career plan to work towards.
Part of the Technology Lead Forum, which sets the Technology Agenda for Zone, discussing issues, process, platforms and opportunities.
Act as a mentor to the wider technology team.
Process Development
Work collaboratively with the Technology, Design and UX teams to develop agency standards.
Participate in team meetings, contribute to discussions on best practice and promote knowledge sharing and quality development.
Maintain a high awareness of industry issues and trends.
Demonstrate a passion for new technologies and continually seek to push the boundaries in everything you do.
Thought Leadership
Champion Agile project management methodology in conjunction with the production team and take responsibility for teaching and advising the agency on Agile
Responsible for building tools and setting up processes to ensure we have the best possible development environment. This includes continuous integration, front end/ back end collaboration, selection of the right technology platforms for each job.
REQUIREMENTS
7 year's + development experience on the Microsoft .NET web stack
Excellent knowledge and understanding of ASP.NET, C#, MVC and Javascript
Experience with SQL Server, ORM Frameworks and Database Design
Knowledge of Sitecore and other Content Managed solutions
Excellent project management experience
Ability to communicate ideas effectively and to propose alternative ways of working
Able to multi-task whilst consistently maintaining a high level of quality and productivity
Problem solver who can identify issues and deliver solutions quickly
Proven accuracy and attention to detail
Enthusiastic and committed with the ability to gain respect and trust from colleagues