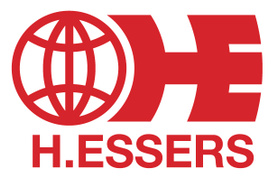 Junior Warehouse Supervisor- Bolintin Deal
Career level
Entry (0-2 years), Middle (2-5 years)
Spoken languages
English - advanced
Hiring candidates willing to relocate
Yes
Ideal candidate:
Punctual, regular, and consistent attendance
Able to work overtime/ weekends, as needed
High School diploma or equivalent
Knowledge of MS Office
Knowledge of SAP is an advantage
Good verbal and written communication skills
Able to demonstrate the ability to count and perform the inventory
Multitasking abilities (distributive attention )
Managerial experience with reviewing standards regularly and actively encouraging the continual development of all team members. This will include documented performance monitoring, coaching and training
The candidate will be required to adapt to the changing demands of the role.
Job description:
Deliveries are actively checked off and put away in the warehouse or dispatched by the end of the same working day
Inventory accuracy managed consistently and any critical merchandise is communicated
All system reports are checked each day with appropriate action taken with any outstanding transactions
Handling of all inventory transferred from receiving team
Replenishment of picking locations from overstock locations, cycle counts as needed
Control losses and damages of warehouse stock
Housekeeping of Health and Safety standards are maintained at all times
Perform other related duties as assigned
Lead and supervise teams with different activities
About the company:
The company was founded by Henri Essers in 1928 and has since become one of the leading companies in Europe in the field of transport and logistics for such sectors as chemicals, pharmaceuticals, healthcare and high-quality goods. The company has experienced solid expansion in the last decade, driven by autonomous growth and a number of strategic acquisitions. In 2o18, our company reported a turnover of 679 million euros.

The company currently has overm² of warehouse space, a fleet of 1,320 trucks, 950 isotanks and 3120 trailers. The company has over 6,340 employees across 71 branches in 17 countries in Western and Eastern Europe.
Along with its headquarters in Genk (Belgium), also has a strong presence in Romania.

The strength of the company lies in its asset-based strategy: it is the owner of the transport fleet, warehouses and IT systems. This allows it to maintain optimum control over all strategic processes. The familial character of the company ensures that the lines of decision-making are kept short. This enables to respond quickly to the changing demands of its clients and shifts in the international market.