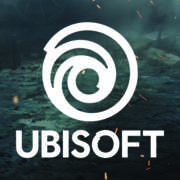 Junior Technical Artist
Career level
Entry (0-2 years), Middle (2-5 years), Senior (5-10 years)
Job Summary:
The Junior Technical Artist is a support role inside the Technical Art team, working closely with the Technical Directors, Technical Artists and the programming team, to help with simple asset and pipeline optimizations, to participate in the technical art features implementation, and to perform simple debugging on the project's tools and processes.

Responsibilities:
Provide support for:
• Implementing optimizations and monitoring the performance of the game;
• Identifying and implementing art-pipeline optimizations and automatizing;
• Creating technical benchmarks to be used in production;
• Implementing technical art features with the help of the programming team;
• Offering technical assistance to the art team in day-by-day production issues;
• Creating and maintaining technical documentation;
• Sharing with the other artists best-practices and new tools.

Requirements:
• Strong gamer culture and interest in video game development;
• Basic knowledge of real-time rendering challenges and techniques;
• Analytical mind and good problem-solving skills;
• Experience in a full digital art content creation pipeline (high and low-poly modelling, unwrapping, baking, texturing, level art) is very appreciated;
• Any relevant experience with game editors and engines is considered a plus;
• Knowledge and Interest in any of the following tech-art areas is also considered a plus:
o Shading
o Scripting
o Lighting
o Rendering and Post-Effects
o Special FX
o Rigging and animation
o Physics simulations
• Fluency in English.

Benefits that you can enjoy:
• If you're into sport we've got a great gym right into our studio;
• We are proud of our games and we would like you to feel the same way. To get started we'll give you goodies and games letting you choose what you like;
• If you get hungry you can use your meal tickets at our local cafeteria or even grab some of the fresh fruits that are available in the office each week;
• Since we value health you'll have access to private medical system after the first 3 months;
• If somehow you feel under the weather you can quickly go to our in studio doctor.

Ubisoft description:

Our heroes are full of character. Full of their own challenges, hopes and dreams. Just like our colleagues. Ubisoft is a leading creator, publisher and distributor of interactive entertainment and services, with a rich portfolio of world-renowned brands. The teams throughout Ubisoft's worldwide network of studios and business offices are committed to delivering original and memorable gaming experiences across all popular platforms.

Ubisoft Bucharest is an experienced player in the video gaming industry in Romania, being one of the first company of its kind. We have built a strong foundation on which we have grown in the past years.

With a strong history of acclaimed games like Silent Hunter, Blazing Angels or HAWX, the studio has moved into co-development and has made its mark in block buster games like Just Dance, Assassin's Creed, Ghost Recon and Watch Dogs.
Our studio is located in the Northern part of Bucharest and its goal is to deliver fun to players everywhere.

Combining passion and performance, our teams bring ideas to life. More than just games, we strive to create immersive and engaging worlds that offer moments of escape, fun and adventure as well as opportunities for self-discovery and learning.

In an ever-evolving industry Ubisoft teams are eager to enrich players' lives with unique and memorable gaming experiences.
We want you to be our partner in this, we want you to evolve with us.