Job details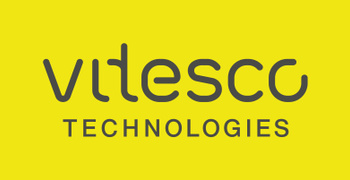 Junior Software Developer-High Voltage Electronics
Career level
Entry (0-2 years)
Employment type
Full time
Employment type: Permanent
Experience level: 1 - 2 years
Description
Junior Software Developer for High Voltage Electronics
As a member of our High Voltage Electronics Software Development group, in Iasi, you will be involved in building the future of those new innovative products, for hybrid electric vehicles or complete electric vehicles.
You will be working together with our experts to develop different Software Application features for many products from Vitesco Technologies` portfolio like converters and inverters for popular automotive OEMs.

As a Junior Software Developer for the High Voltage Electronics group, you will:
 
develop embedded software in interdisciplinary project teams at the international level
follow company standards applicable in all SW development phases (requirements, design, coding, tests)
collaborate within our worldwide development teams and synchronize with our internal customers
A mentor will guide you step by step to take over your own responsibility.
An initial training session will familiarize you with our products, tools, processes, and organization.
What do we want?
Fluent in ANSI C and English
Embedded system fundamentals - microcontrollers (. memory access, timing constraints, inputs/outputs)
Knowledge of real-time systems (. operating systems, tasks)
Knowledge of electronics (. sensors, converters)
Positive attitude and optimism, plus a big smile
What do we offer?
Integration program with training and ramp-up plan supported by an assigned mentor
Competitive salaries (based on performance) & benefits
Professional development opportunities with both technical and management career paths
Health & Wellness (Private Health and Dental Insurance, Life Insurance, Sports activities, etc.)
Flexible working program (Flexible hours, Work from home, etc.)
International work environment & traveling opportunities
Relocation package for non-Iasi residents
Before we meet you can take a look on:
C Programming Language by Brian Kernighan and Dennis Ritchie
First Steps Embedded Systems by ByteCraft Limited
Electronic Devices by Thomas L. Floyd