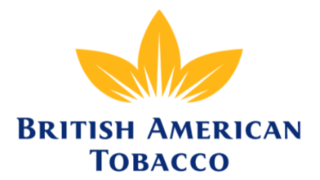 Junior Recruiter (Fixed Term - 1 Year)
Career level
Entry (0-2 years)
Spoken languages
English - advanced
Have you thought about a career in Recruitment? Are you energetic, innovative and love challenges? Then we would love to have you on our Regional Recruitment team! We have an excellent opportunity for an experienced, hands-on professional, in our Global Hub in Bucharest.

You will run the recruitment process from start to finish, including working with hiring managers to define required skill sets, source and screen candidates, negotiate offers, and close candidate, across all functions and different seniority levels.

How will you be doing this?

•nbsp;You will identify and source top talent across multiple functions and job levels, including but not limited to marketing, supply chain, finance, operations etc.
•nbsp;You will partner with hiring managers to identify key requirements for each requisition, target companies and target candidates to reach out to.
•nbsp;You will present the preselected candidates to HR Business Partners and Hiring Managers by supporting arguments (candidate profile based on screening, phone interview and tests)
•nbsp;You will run the phone interview process and gathers feedback from HR Business Partners and Hiring Managers
•nbsp;You will coordinate the final selection process steps via the system (assessment, tests, reference checks etc) and follow up on recruitment projects from beginning to the end, as to continuously monitor own performance and seek ways to improve it
•nbsp;You will build and maintain a strong candidate pipeline through various channels by utilizing LinkedIn, specialized job boards, social networks, networking initiatives.
•nbsp;You will track critical recruitment data, produce regular and ad-hoc metrics and reporting on recruiting activities
•nbsp;You will update and maintain accurate records in our applicant tracking system.
•nbsp;You will get better at what you do every day.

What will you bring to the team?

You are an extroverted, organized and personable individual who is passionate about working with a high caliber team in a global environment. Your energy should be infectious and you should have a strong interest in technology and recruiting.

•nbsp;Ideally, at least months - 1 year experience in HR, preferably in recruitment
•nbsp; ctive networker and out-of-the-box approach to solving recruitment challenges.
•nbsp; xperience using a variety of sourcing channels including but not limited to Linkedin, Monster, Facebook and other channels.
•nbsp; trong organization and project management skills.
•nbsp; bility to prioritize, multi-task, and meet or beat deadlines in a fast-paced environment.
•nbsp; utstanding communication skills, both written and verbal.
•nbsp; luency in English language
•nbsp; nergy and creativity are key characteristics that describe you and the projects you ;